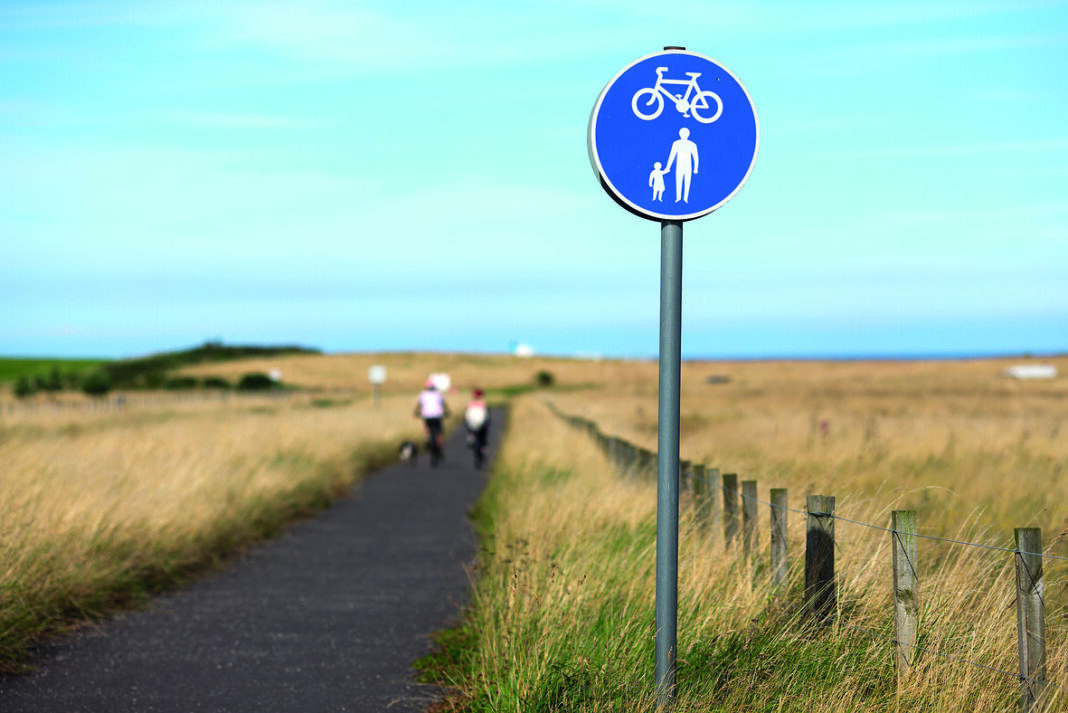 USERS of Scotland's national walking and cycling network contributed £1.9 billion to local economies across Scotland in 2019, a new report has revealed.
NatureScot, Sustrans and Scottish Canals said that their findings demonstrate the huge benefits of the network for the economy, tourism, health and wellbeing of Scotland.
The document detailed how walkers and cyclists made 145.1 million trips on the network, spending almost £2 billion in the process and supporting around 27,500 jobs. It adds that a further £108 million was contributed to the economy through the associated reduction in car travel.
Since 2015, NatureScot, Sustrans and Scottish Canals have been working in collaboration on an ambitious programme of improvements to the network – spending £30 million on improving 625km of strategic walking and cycling routes.
Work has included upgrading and resurfacing routes, improving links with public transport, bridge building, signposting, removing stiles and replacing gates, installing benches and improving lighting.
Francesca Osowska, NatureScot chief executive and keen cyclist, commented, "This research demonstrates the enormous benefits – and huge potential – of the national walking and cycling network for local communities and users alike.
"Covid-19 has led to a surge in the number of people accessing the great outdoors close to home, reinforcing the need to build on that potential. The report also highlights the important role that active travel can play as a nature-based solution to climate change.
"At NatureScot we are making a significant investment in the network to support a green recovery from the pandemic, tackle climate change and help more people enjoy the outdoors, particularly those groups that are currently underrepresented.
"Most recently this includes almost £111,000 to make improvements on several of Scotland's Great Trails, improving access for all."