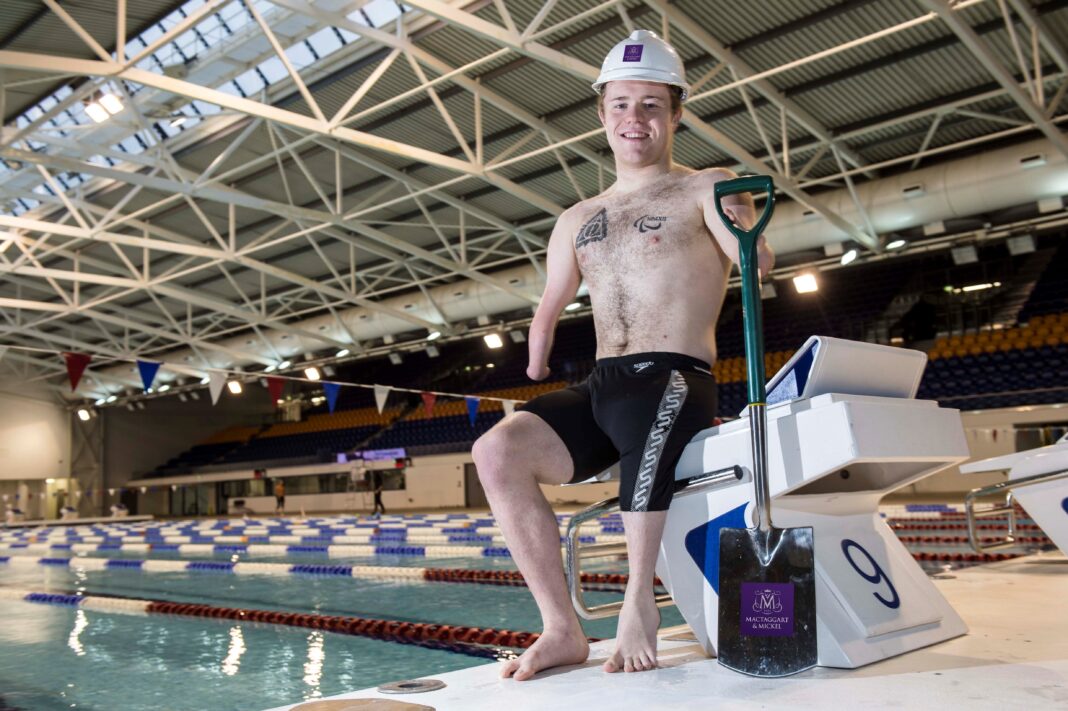 A swimmer has said he can fully focus on the upcoming Paralympic Games in Tokyo, thanks to sponsorship from a Glasgow housebuilder.
It's now the fourth year running that Mactaggart & Mickel has backed Andrew Mullen, as he gets ready for his third Paralympics. Previously, he competed in the 2012 London Games and four years later in Rio, where he won a silver and two bronze medals.
But now, the 24-year-old hopes to achieve the ultimate sporting goal in Japan – and insists Mactaggart & Mickel's support will help him bring gold back to his family home in Newton Mearns, in the Southside of Glasgow.
Andrew said, "The Mactaggart & Mickel sponsorship has been massive in allowing me to fully dedicate my time towards preparing for the Paralympic Games. Due to Covid-19, the current climate has resulted in lots of uncertainty for athletes, but Mactaggart & Mickel's support however has been a constant for me and is always greatly appreciated.
"The way they have put their faith in me has meant so much because it takes a lot of stress away so I can focus on swimming, and the fact I know they believe in me will certainly spur me on. It could make all the difference. I know from experience that there is a very thin line between success and failure, and I'll give it all I've got to do my country proud in Tokyo by winning gold."
Mactaggart & Mickel director, Joanne Casey, added, "We have a history of supporting people in communities like Newton Mearns where we are building new homes through our building communities fund. Andrew's an inspirational figure because he's dedicated himself to the pursuit of sporting excellence and like Mactaggart & Mickel he's working his way through the pandemic.
"We are all delighted to have extended our sponsorship of one of our own sporting heroes for a fourth year, at a time when he needs our support more than ever. It's great to know we're making a real difference to Andrew and we're confident he has what it takes to do Great Britain proud at the Paralympic Games. We'll be cheering him all the way, hopefully to the top of the podium."