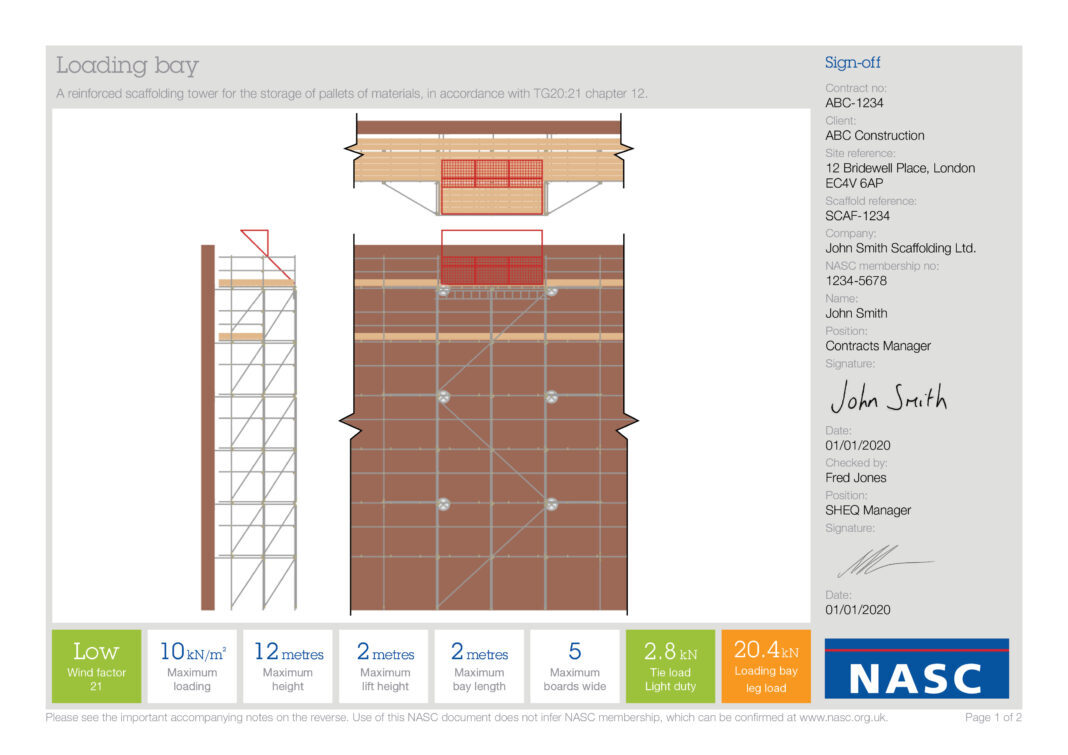 THE NASC's eGuide scaffolding compliance software update and expansion – TG20:21 – will go on sale from March. 
The latest version builds on TG20:13, which enables users to produce a range of standard scaffolding structures without the need for bespoke design. 
NASC said TG20:21 is set to include a number of revisions to make the process of producing compliant scaffolding – in accordance with the European standard BS EN 12811 – 'even simpler' and a wider range of scaffolding types to make the software more useful. 
These additions include exterior birdcages, tube and fitting mobile towers, tube and fitting loading bays without beams and tied independent scaffolds with three inside boards.
NASC president Lynn Way said, "TG20:13 was a huge step forward for the scaffolding industry, revolutionising the way scaffolding contractors produce compliant layouts for day-to-day scaffolding and ensure their scaffolding projects are safe and conform to legal requirements. This tool has been widely adopted and appreciated by not only scaffolding contractors but also their clients, who have gained peace of mind that the scaffolding erected on their site is fully compliant and safe. 
"TG20:21 is another step forward. The scope of TG20 been expanded and also further simplified – making it easier than ever to use and covering a broader range of scaffolding." 
The software will be available on an annual subscription basis.