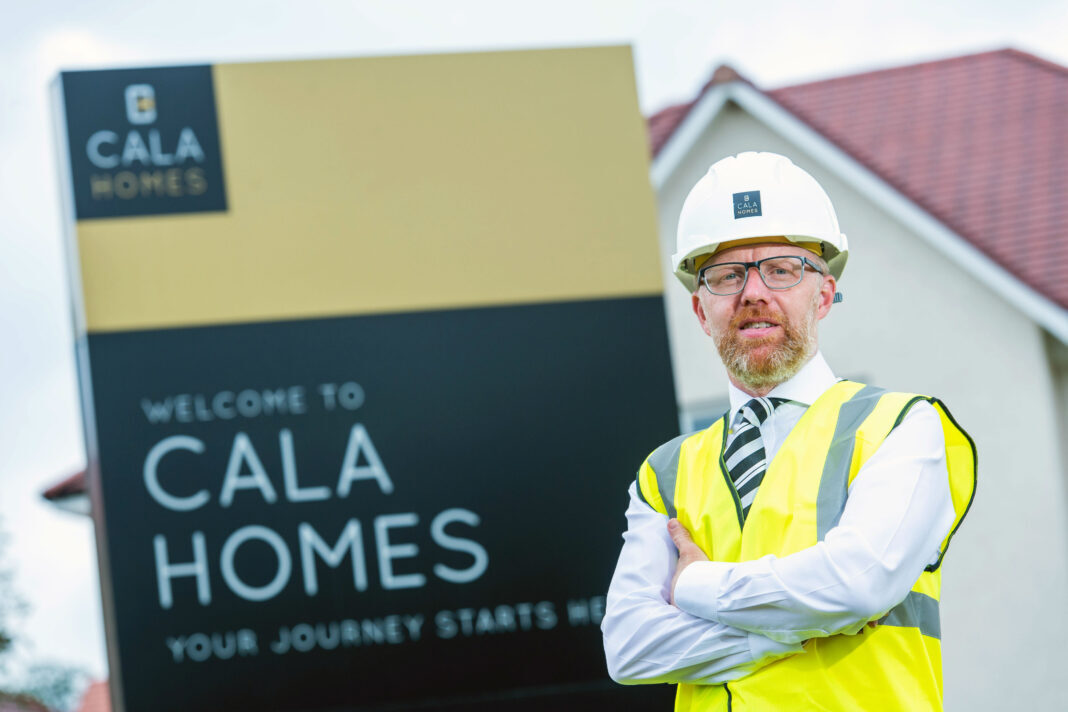 A CALA project manager is preparing to represent Scotland at a national awards ceremony taking place virtually from London on February 26.
Mark Foley, who oversees The Crescent by CALA Homes (East), is one of four finalists from throughout the UK nominated in the National House Building Council (NHBC) Supreme Awards.
Last October, Mark and his team won the Multi-Storey Building category at the Scottish heat of the NHBC Pride in the Job Awards, for the second consecutive year. In total, Mark has won 14 Pride in the Job awards, alongside 10 Seal of Excellences, three regional awards and one supreme award.
He said, "In what has been the most challenging year for those that work on construction sites, it is a privilege and honour to represent Scotland. It may be my name on the nomination, but I'm under no illusion, this is a team effort and the people around me have pulled together to ensure we safely and responsibly build one of the finest residential projects in the country."
The Crescent is a glass-fronted sweeping arc of apartments located on the grounds of Edinburgh's historic Donaldson's Estate, within a UNESCO World Heritage Site. Designed by architect Richard Murphy OBE, The Crescent is described as a 'cutting-edge interpretation of Georgian architecture and design principles'.
Craig Lynes, MD of CALA Homes (East), said, "Our site and project managers are at the helm of each and every one of our developments. The Crescent is already a challenging multi-faceted project, however Mark and the team during the pandemic have exhibited strong leadership qualities with an added focus and vigilance around compliance. This ensures our CALA measures are exemplary in maintaining confidence and more importantly keeping our people, business partners, members of the public and customers safe in these challenging times.
"Mark and the team at The Crescent bring us a huge amount of pride. They are the best at what they do and on behalf of CALA I would like to thank them for their valued contribution and wish them the very best at the UK Supreme Awards."