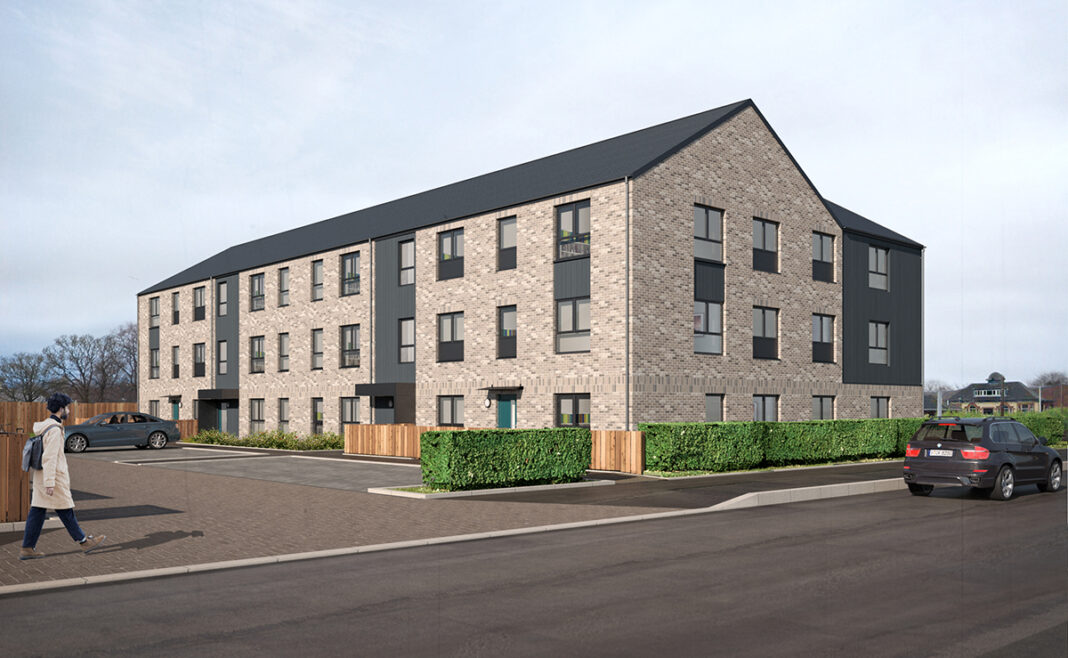 THE JR Group has submitted a detailed planning application to West Dunbartonshire Council for a new 18-flat affordable housing development in Clydebank.
The Paisley-based firm is proposing to new build flats in John Knox Street, at the site of a former bowling green at Clydebank Bowling Club, on behalf of Clydebank Housing Association.
Should planning consent be granted, construction is expected to start in the coming months. The JR Group has been working on the plans with a range of partners including MAST Architects, Cowal Design and Clydebank Housing Association.
 Andrew Dallas, project director for the JR Group, said he's delighted to be bringing forward plans to deliver new, social housing in Clydebank. "We're also delighted to be working with Clydebank Housing Association as part of this project," he revealed. "This is the second time we have worked with the organisation, following a successful refurbishment of the CHA's head office in Kilbowie Road last year.
"We will now work with West Dunbartonshire Council in efforts to take these plans forward and are confident, if plans were to be approved, that this social housing development will be a welcome boost to this already popular area."
Sharon Keenan, chief executive of Clydebank Housing Association, added, "We are delighted to be working with The JR Group on this project. The association's management committee is committed to increasing its affordable rented housing stock for the benefit of current and future tenants and this development would go some way to meeting the high demand for social housing in our area."