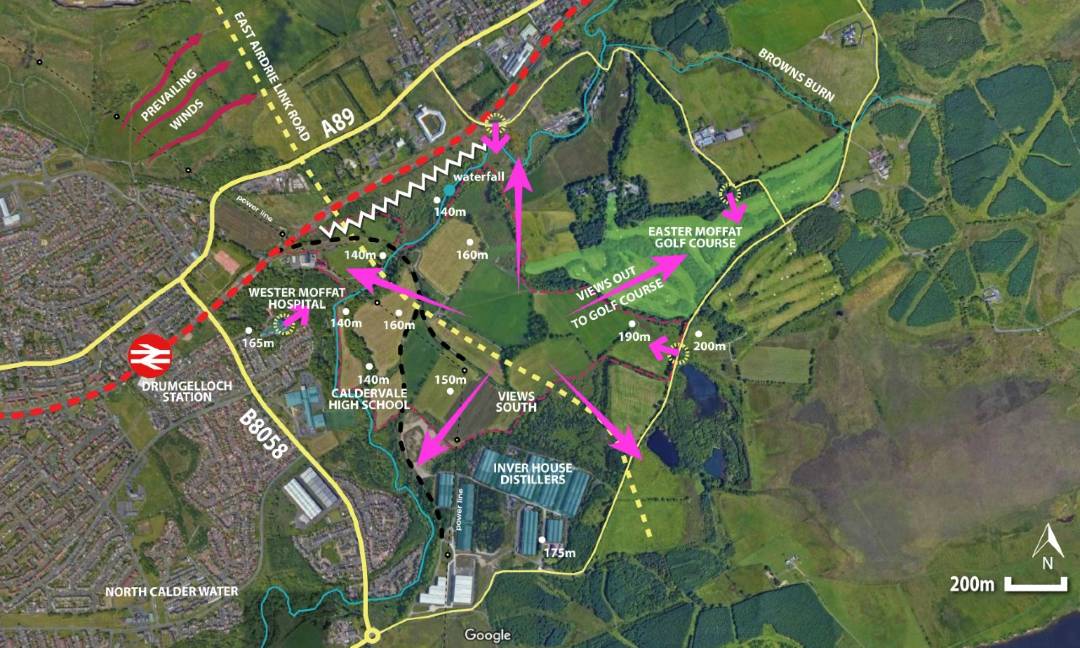 NHS Lanarkshire has welcomed the Scottish Government's approval of Wester Moffat as the site for the new £400 million University Hospital Monklands.
The health board said that it recognises that there are still a number of stages of its Monklands replacement project (MRP) that need to be completed before construction of the hospital can begin.
Neena Mahal, chair of NHS Lanarkshire, said, "We are delighted that the cabinet secretary for health and sport, Jeane Freeman, has approved the recommendation by the board of NHS Lanarkshire that Wester Moffat should be the home of the new Monklands.
"The process of site selection for the MRP would not have been possible without the vital input we received from the public and our staff during our extensive stakeholder engagement process prior to the recommendation of a preferred site.
"I would also like to acknowledge the hard work of the MRP team and my Board colleagues for their support and diligence."
University Hospital Monklands chief of medical services Dr Rory Mackenzie, who is a member of the MRP team, added, "This decision will be warmly welcomed by all my colleagues across the hospital.
"It is a crucial step forward on the road to a new Monklands that will be essential in supporting the ideal model of care for our future healthcare challenges, including the rising elderly population.
"We will use the latest technology to deliver Scotland's first digital hospital and clinicians remain at the heart of the process, ensuring our new, ultra-modern hospital is designed to tackle public health issues such as the current coronavirus pandemic."
MRP director Graeme Reid commented, "We look forward to detailing the significant clinical and economic benefits that the construction of the new hospital will bring to the people of Lanarkshire in our outline business case later this year. We will share our exciting plans in the coming months to ensure the public and our staff are fully aware of developments and can continue to provide input."