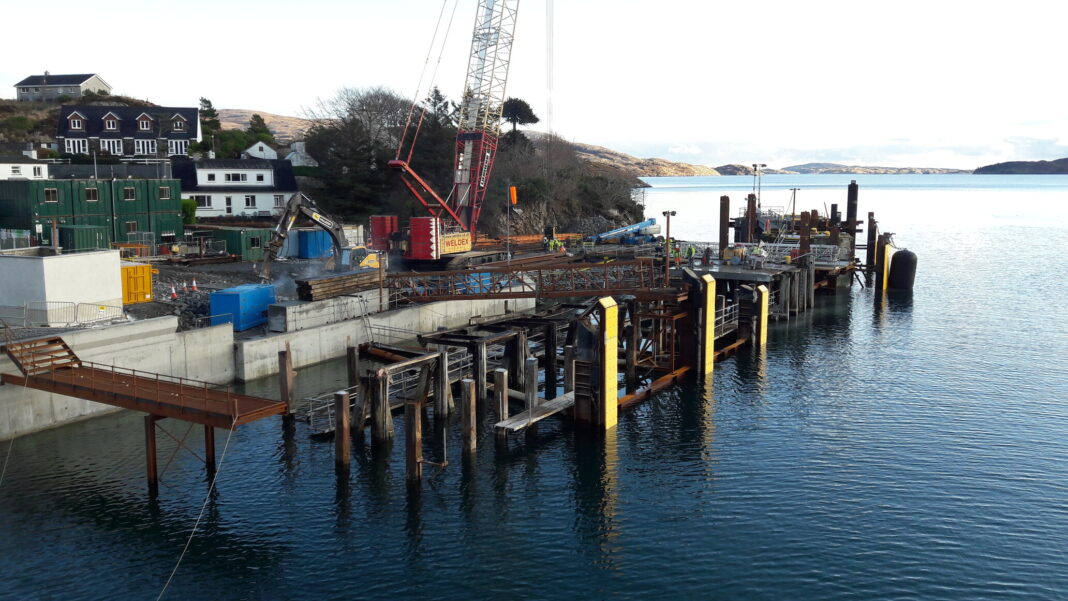 THE new pier is beginning to take shape at Tarbert Ferry Terminal as part of the £14.3 million upgrade project at the harbour.
Owner of the terminal, Caledonian Maritime Assets Limited (CMAL), is leading the project. Demolition of the old pier deck is complete, and work to install piles for the new pier is underway.
The firm said that the reclamation of the seabed is nearing completion, which will allow for the additional marshalling area to take place. Installation of essential services, such as electricity and lighting, is also taking place.
John Quinn, senior civil engineer at CMAL, said, "Work at Tarbert is progressing well, despite the occasional challenge of harsh winter weather.
"The old pier deck has been demolished, and the reconstruction of the new pier is taking shape as we install the new supporting piles and remove the old ones.
"We'd like to thank the local community for their patience as we carry out the work, and assure them that we are adhering to the Scottish Government Covid-19 guidelines for construction to maintain the health and safety of our employees, contractors, harbour staff and the island community.
"We appreciate there may be some concern from islanders about the ongoing construction during this lockdown, however additional care is being taken to implement measures on-site, and these have been integrated into daily operations and they continue to work well."