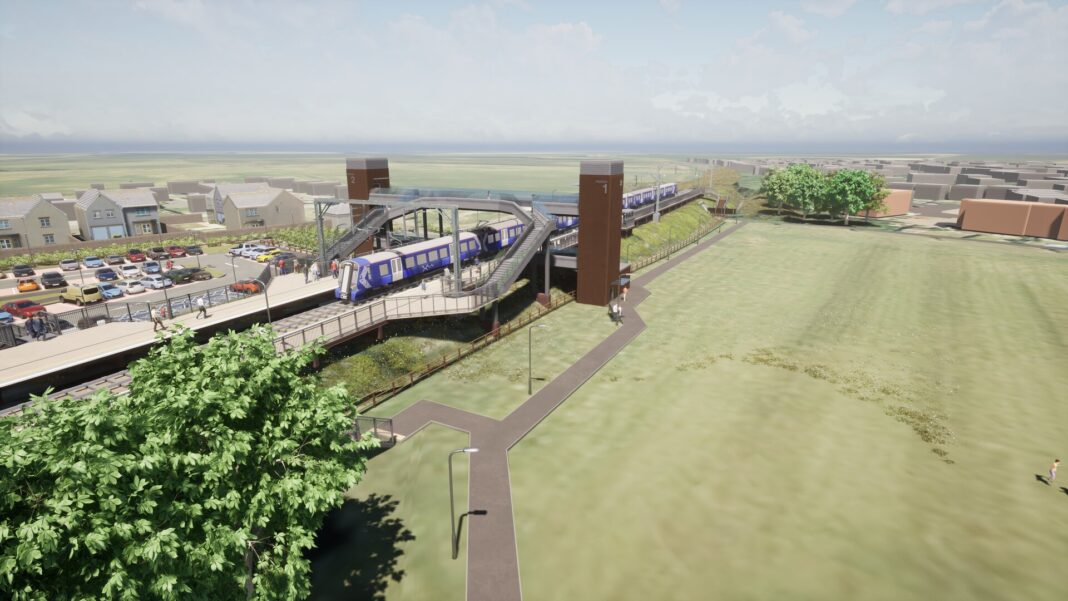 NETWORK Rail has said there is 'great local support' for its plans to bring a railway station to East Linton.
It comes following a virtual meeting between the rail management firm, East Lothian Council, locals from the village and Rail Action Group East of Scotland (RAGES).
Network Rail lodged plans for the build with East Lothian Council in December of last year. If given the go-ahead, the station would feature two platforms, a footbridge, lifts and a car park with 126 spaces.
Those who attended the virtual meeting had the chance to speak directly with the project team behind the plans. A range of questions were put forward including why a footbridge is being built when an underpass is already present at the site. Network Rail explained that the underpass route would mean that the station would not be compliant with current guidance on accessible and user-friendly stations, due to the length of the route from platform to platform via the underpass.
Further questions included queries on vehicle access to the station, the sizing of access paths, car parking and also on the project timeframe. Network Rail was unable to give an exact timeframe for the construction phase of the project, but said that similar builds have taken 12-18 months to deliver.
Councillor Paul McLennan, who represents the Dunbar and East Linton ward on East Lothian Council and hosted the meeting, said, "I was delighted to host the meeting as local councillor following questions from the community about the planning application. It was a well-attended meeting with representatives from Network Rail, East Lothian Council planning, Primary School, community council and RAGES.
"I look forward to working with all partners to resolve any issues outstanding"
Nicola Slaven, Network Rail's lead planner for the East Linton station development added, "We have worked closely with the council and other local partners and stakeholders to develop the best possible design proposal for the new station at East Linton. The feedback we have received to date has been hugely positive and it is evident that there is great local support for the project.
"Earlier engagement with the community has resulted in the plans being further refined to reflect comments shared with us and we are grateful that the community has taken the time to engage with the project and offer their views.  Following this meeting we will revise the Q&A section of the project web pages and will continue to update and share information with the community as soon as we can.
Anyone with any questions on the project can contact Network Rail by email at Eastlintonstation@networkrail.co.uk