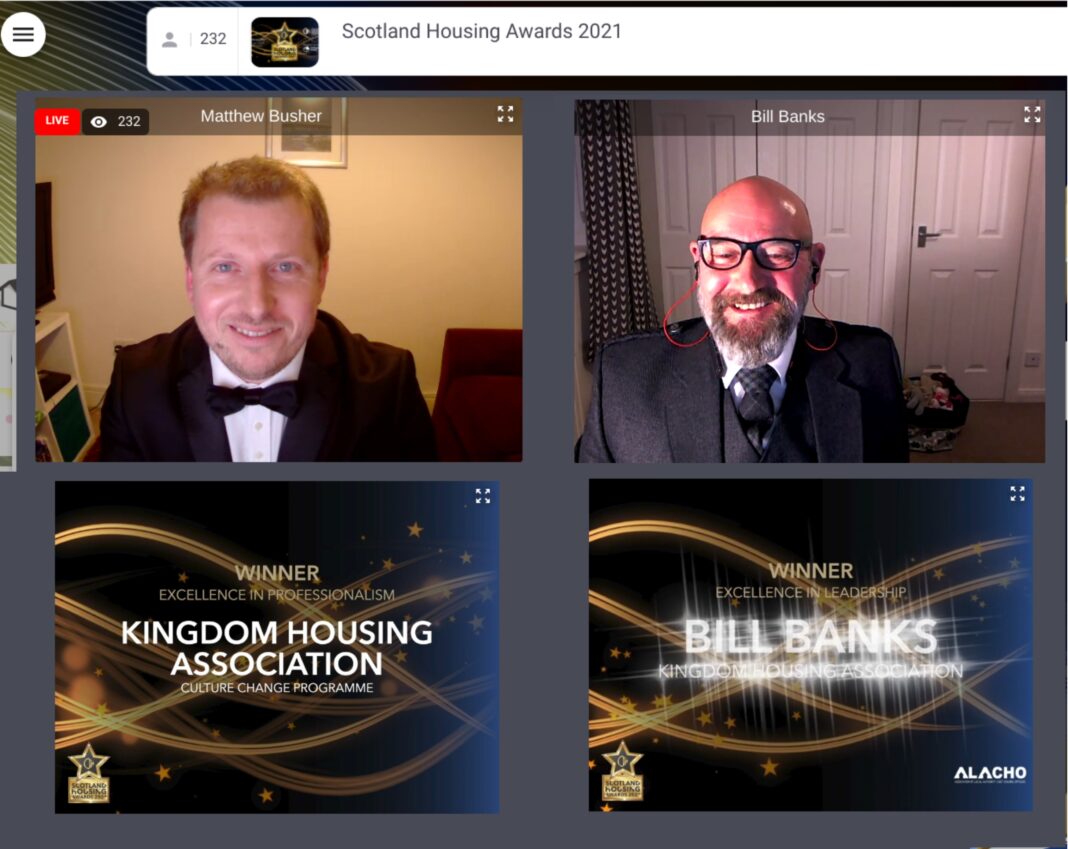 KINGDOM Housing Association celebrated a double triumph at the CIH Scotland Awards.
The Fife-based organisation was crowned the winner in the categories of Excellence in Professionalism and Excellence in Leadership at a virtual ceremony.
Kingdom's Culture Change Programme won the award for Excellence in Professionalism, while Bill Banks, the Kingdom Group chief executive, was honoured for Excellence in Leadership.
Bill Banks said, "All housing providers are having to deal with unprecedented challenges due to Covid-19, however the recognition through the CIH awards has demonstrated how agile and resilient we are as a sector. I'm really pleased that Kingdom had nine shortlisted entries across six CIH Awards categories and this is testament to the great work all our teams across the organisation are doing to deliver on our objectives and services to our tenants and communities.
"I was particularly pleased that we picked up the Excellence in Professionalism award given it recognised the work we have been implementing as part of our culture change programme over the last few years. On a personal level I was surprised and delighted to be awarded the Excellence in Leadership award and would like to thank CIH Scotland for the award and recognise the support from the Kingdom board and management team and our enthusiastic staff teams who make my job so much easier."
Matthew Busher, Kingdom's interim director of housing, added, "Supporting the development of professionalism within the sector is a key aim of the CIH, so at Kingdom we're delighted to have our efforts recognised through this award. Over the past three years we have put in place a number of key measures that have contributed to developing a positive working culture, enhancing employee engagement, providing increased learning and development opportunities for employees and ultimately resulting in improved outcomes for our customers. There is of course always more to do and we are looking forward to the next steps in our ongoing development thanks to the full commitment of our staff team, management and board."