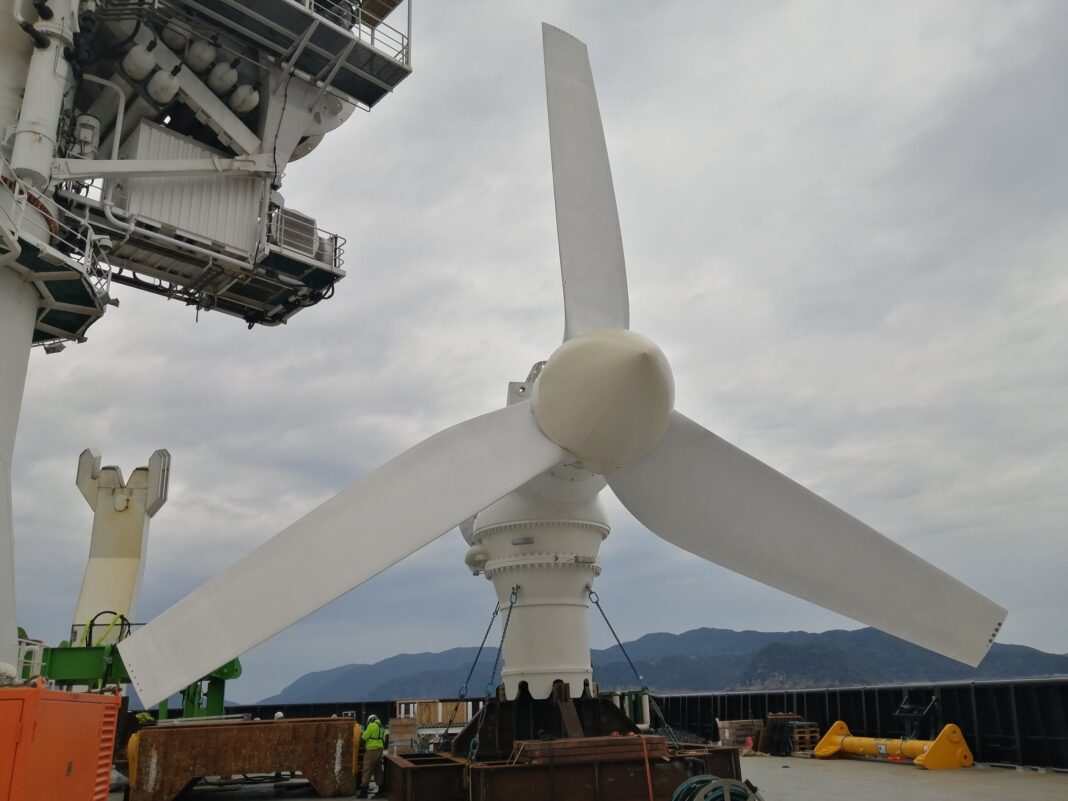 A tidal turbine fully constructed in Scotland has been successfully installed in the Goto Island chain in Japan.
Sustainable energy firm, Simec Atlantis Energy (SAE), built the structure at its operations and maintenance base at the Nigg Energy Park. The turbine was assembled and tested in nine weeks, before being shipped to Japan.
It is now fully operational and producing clean energy in Japan, with it taking engineers just five days to install it. The project first involved the laying of cables, landing of the foundation structure and ballast to the sea floor, connection of the cables, and finally the installation of the turbine to the foundation.
Graham Reid, CEO of SAE, said, "We are proud of our team, who worked efficiently and most of all safely during a worldwide pandemic, to bring tidal stream energy to Japan. Throughout the project we have also received great support from our strategic partner, KME, who was supported by a consortium of local and international stakeholders. I would also like to recognise the work of the Scottish Government who continue to support and champion the tidal industry and maximise the benefits to Scotland.
"This is a huge milestone for the deployment of clean, renewable energy from tidal stream and we hope it will be the first of many tidal turbines installed in Japan."