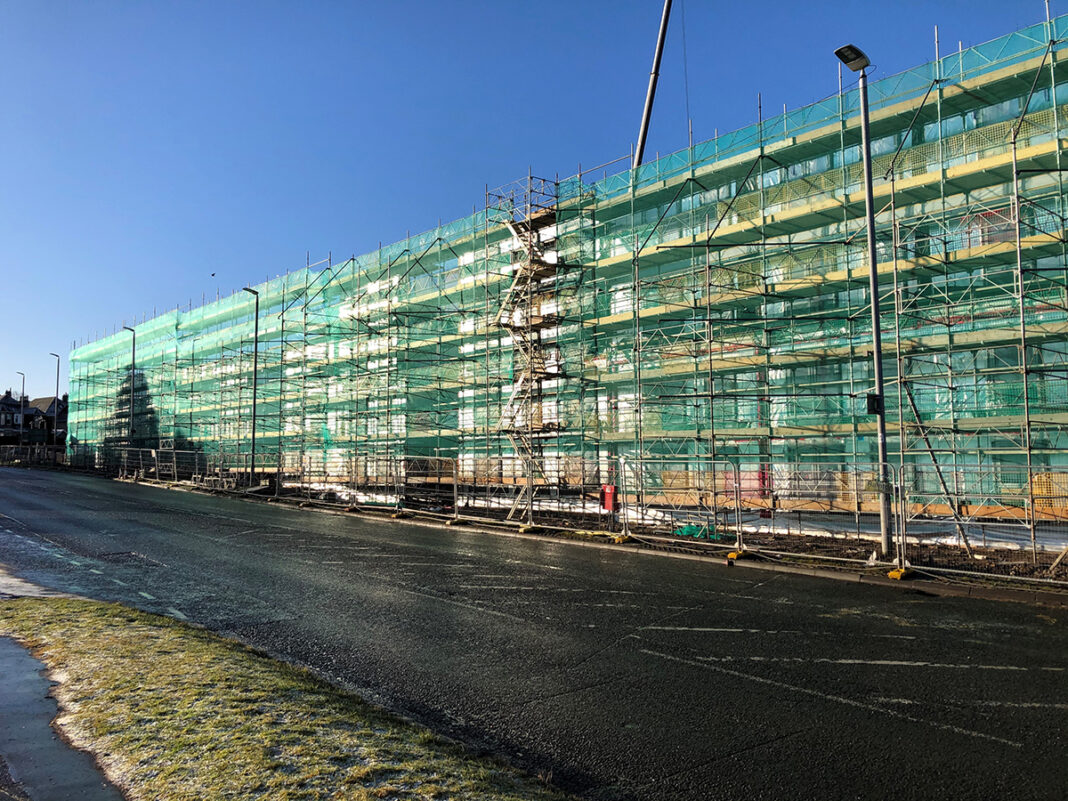 GLASGOW-based scaffolding company Turner Access has described the last 18 months as 'one of its most eventful periods' in the company's 36-year history. 
The business has gone through a transition to focus solely on its contract scaffolding business with the aim of becoming a leading scaffold contractor in Scotland. Supported by huge investment following the recent sale of the OCTO Scaffolding product to American-based Sunshine Enterprises, Turner Access said it is 'well positioned' to meet its growth expectations. 
MD Simon Russell said, "This is an exciting time for Turner Access. With the deal concluded with Sunshine Enterprises, we are now in a strong position to grow the business, with increased focus on developing relationships with our clients and offering the contract scaffolding sector a unique product with a reliable first-class service. Recent and planned stock investment over the coming year will help support our growth plans."
The company aded that it continues to strengthen its relationship with composite deck supplier, Danish firm Nordic Platforms. Over the last two years, approximately £1.2 million has been invested in over 30,000 composite deck units. 
Turner Access revealed the composite deck has opened doors for the company to be increasingly involved in the housing market and new-build sectors. 
The business is actively working on various contracts for housebuilders throughout Greater Glasgow and Lanarkshire. The company has also been increasingly involved in regeneration projects. 
Turner explained that it is also committed to further roll-out of its Work Safe Home Safe initiative, which is designed to promote the importance of health and safety awareness and encouraging people to consider the consequences of their actions whilst at work. This health and safety commitment focuses on ensuring employees and clients are operating in a safe environment. 
Over the past year, investment has been made in staff training, including an ongoing first aid training scheme for scaffolders and supervisors. To optimise the company's vehicle fleet, there has also been further investment in HIABs, bringing the total to four.