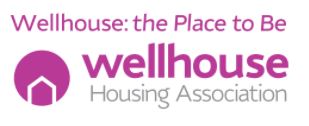 WELLHOUSE Housing Association (WHA) has revealed it is working to help local residents stay warm by sharing £1,000 among those unable to heat their homes.
The greater Easterhouse-based organisation has distributed funds donated by Easterhouse Housing and Regeneration Alliance (EHRA), stating that fuel poverty has been 'magnified' by the Covid-19 pandemic, which has left many unable to sufficiently heat their homes.
The £1,000 grant awarded to WHA by EHRA has so far benefited 31 households living in housing association properties. Recipients of the funding have self-referred to WHA's income advice officer, who has ensured the most vulnerable residents receive the financial aid needed.
Chair of Wellhouse Housing Association, Darron Brown, said, "Restrictions throughout the pandemic have meant people spending unprecedented amounts of time in their houses, which has led to a rise in utility costs such as heating. Unfortunately, this extra cost has put pressure on many of our residents who have found themselves in the difficult position of being unable to heat their homes.
"As a community-led organisation we are committed to delivering support to our residents when they need it, and as the cold weather continues, this heating grant has been crucial in meeting this basic requirement. It is during challenging times like this when it is most important for us to be there for our residents, so we'd like to thank EHRA for the funding which has made this possible."