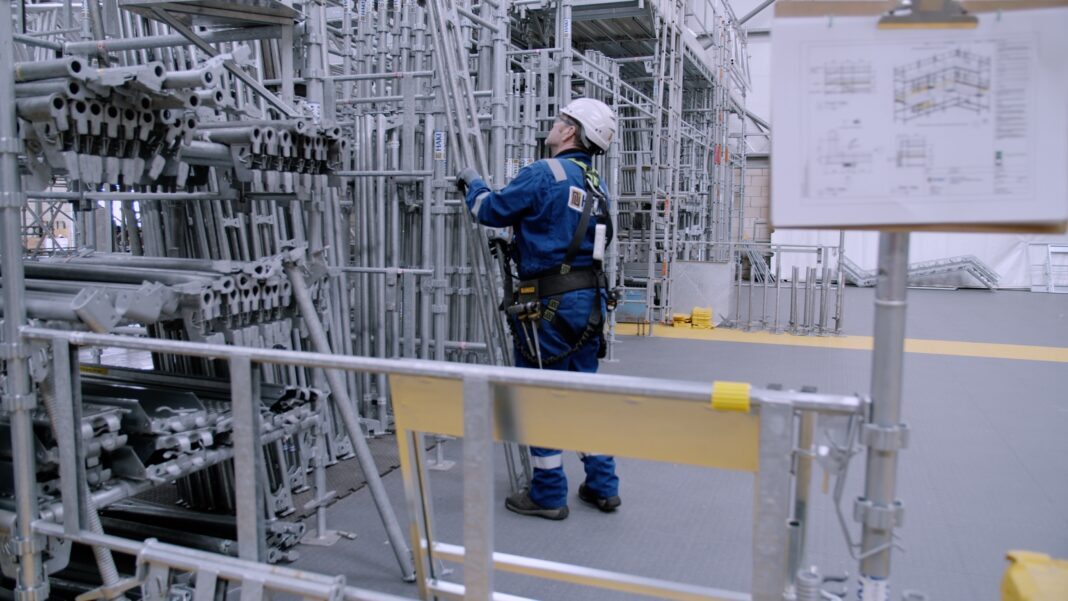 HAKI has revealed the business is offering a 15% discount on the CISRS BASE course. The five-day course teaches participants how to erect, alter and dismantle scaffold structures up to 6m high. 
HAKI is offering the discount to any delegate who signs up for a February or March 2021 programme in January and February 2021. Those who take their place on the course will learn about HAKI's products and how to safely construct structures through a series of theory and practical assessments.
After completing an end-of-course theory test, participants will receive a CISRS BASE certificate, where HAKI will apply on their behalf for a CISRS BASE card. This permits non-scaffolders to construct HAKI structures up to a maximum height of 6m, providing they are not in an environment with a general public interface.
Chris Partridge from HAKI Training Centre said, "Our BASE course is ideal for small housebuilders, roofing and double-glazing companies who often lose money due to the delay in waiting for the scaffolders to return to base out or erect the next lift."