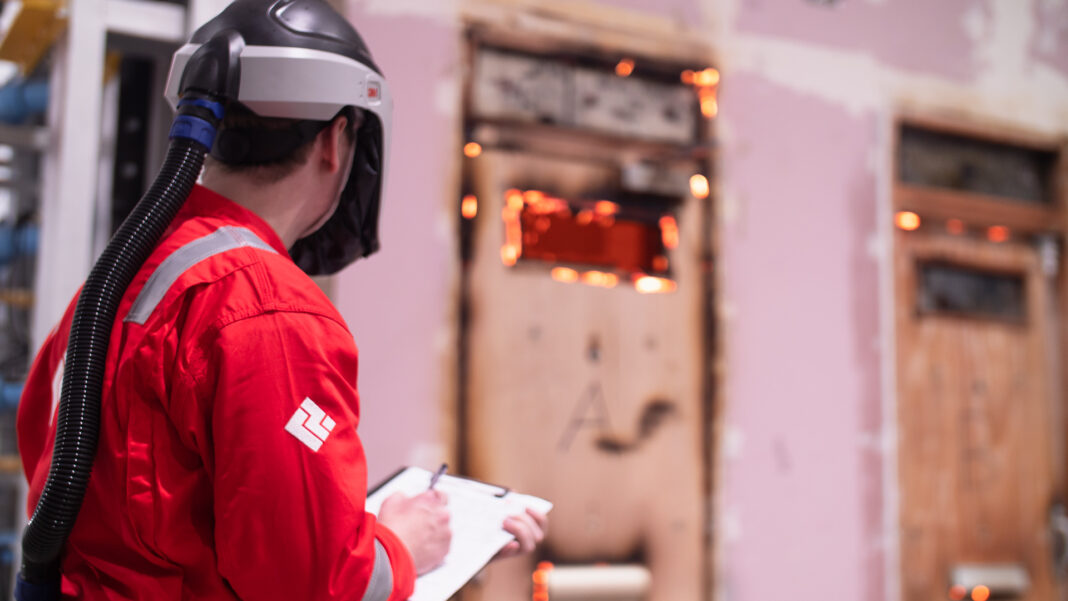 UNITED Kingdom Testing and Certification (UKTC) has launched a new fire testing laboratory to test building materials.
The firm has made a six-figure investment to establish the facility on the recently vacated Rolls Royce aero engine testing facility in East Kilbride.
The facility is home to Scotland's first 3 x 3 m wall furnace and will offer testing to fire doors, glazed screens, walls and partitions and fire stopping products to British and European and international standards.
Until now, Scottish building material manufacturers had to send their products to one of the four laboratories in England. UKTC said that a lack of capacity has also led to several having to send their products as far as Eastern Europe for testing.
One of UKTC's customers commented, "The lack of testing capacity in the UK has seriously hampered our ability to innovate and certify our products."
David Brown, director of UKTC, commented, "UKTC is committed to meeting the construction sector's increasing demands for compliance by helping them protect lives and assets through our comprehensive suite of fire testing services. We have already created employment in our local area, and by supporting British manufacturers of building materials in their pursuit for compliance, we will support many more jobs indirectly."