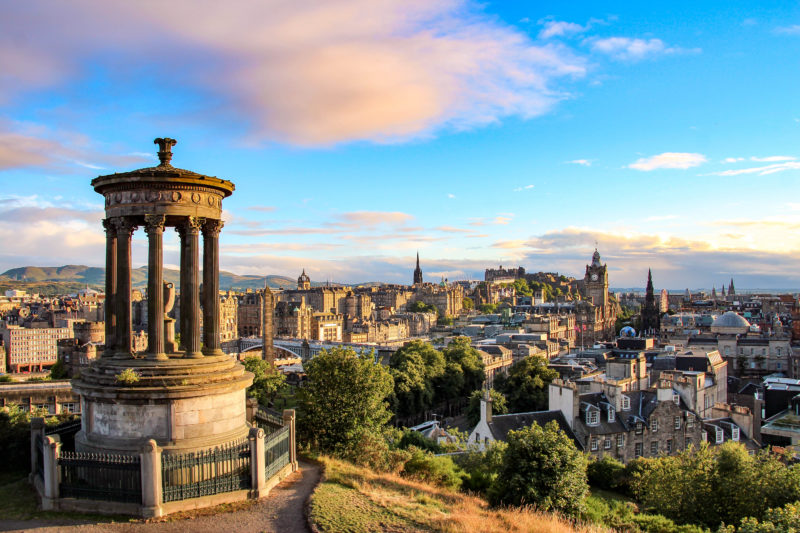 AN Edinburgh-wide consultation has been launched to seek views on whether or not work to the capital's active travel network should be retained beyond the Covid-19 pandemic.
During Scotland's first lockdown, The City of Edinburgh Council made a host of changes to paths, pavements, walkways and cycle lanes to allow for residents to exercise whilst maintaining physical distancing.
Work included the creation or development of 39km of pop-up cycle lanes, widened footpaths in 11 key shopping streets and the introduction of safety measures at every Edinburgh school.
The council said that the project saw a surge in people walking and cycling and it now wants to know if residents would like to see the temporary measures made permanent.
It added that many of the projects align with the its broader aims, particularly those of its new city mobility plan. The ten-year strategy will seek to transform travel and mobility in the capital – envisioning a connected, net zero carbon future, a healthier environment and better air quality, achieved through sustainable transport options.
Councillor Lesley Macinnes, transport and environment convener, said, "We know from our own engagement with the public that people do want to see change happen. Our consultation on the City Mobility Plan found the vast majority of respondents supported proposals like introducing protected cycle lanes on arterial routes and creating more space for walking, while over the last year we've heard from many, many people who have gained from Spaces for People measures.
"We're working toward a more sustainable, inclusive and connected future and we want to see if we can deliver longer-term benefits by extending the life of Spaces for People projects, whether through trial schemes or by retaining projects in place more permanently. This is in line with Scottish and UK Government aspirations to support and encourage walking and cycling through better infrastructure. We've had encouragement from the Scottish Government to consider turning the most useful of these schemes into permanent infrastructure to help further support walking, wheeling and cycling."
To give your views on the measures, click here.