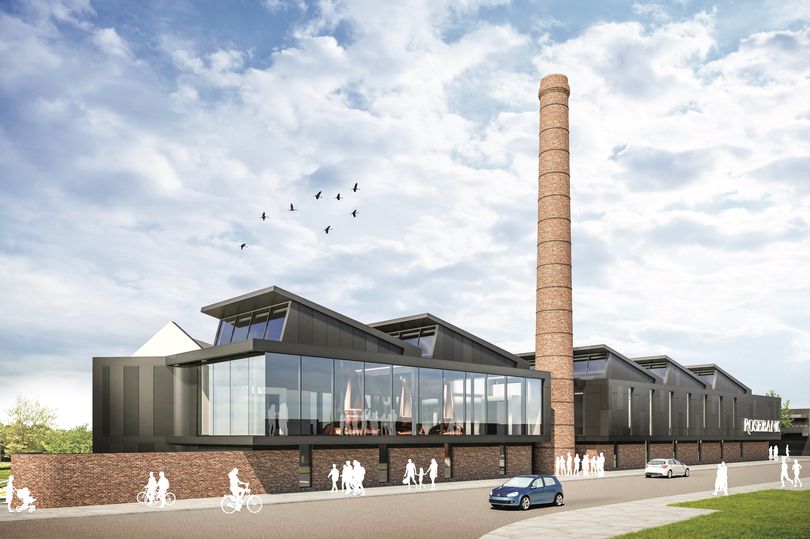 WORK has resumed on the revised plans for the new Rosebank Distillery in Falkirk following a period of inactivity.
Ian Macleod Distillers, who are behind the project to re-establish the distillery which closed in 1993, ordered further surveys to be taken on the site following the collapse of a wall.
The subsequent identification of fragile warehouse buildings and fears over Covid's long-term impact on the tourism industry led to the firm opting for a smaller visitor centre than originally planned.
Leonard Russel, managing director of Ian Macleod Distillers, explained, "We never had cold feet about the project. What happened was that when digging a pit to deal with drainage on site, a wall fell down. We got further surveys done and concluded that we had the opportunity to revisit the design. With builders not allowed on site, it gave us the breathing space to reapply for planning permission and create something even better. Our objective is still to make Rosebank as fabulous as it can possibly be."
The project's main contractors, ISG, expressed their approval of the new design. Benjamin Mawby, contracts manager at the Glasgow-based firm, said, "From a builder's point of view it's a fantastic outcome. And from an architectural point of view, I think it's going to be stunning. You will still have the history there with the malt building, the chimney and what we know as the original warehouse.
"You're going to see some excavators arrive, and some large eight-wheel lorries removing material and bringing in aggregate, concrete and reinforcement steel," says Benjamin. "We're going to dig down to what we call the formation level to start laying the foundations to support the distillery building. And at peak there'll probably be 10 – 15 people working on the ground."