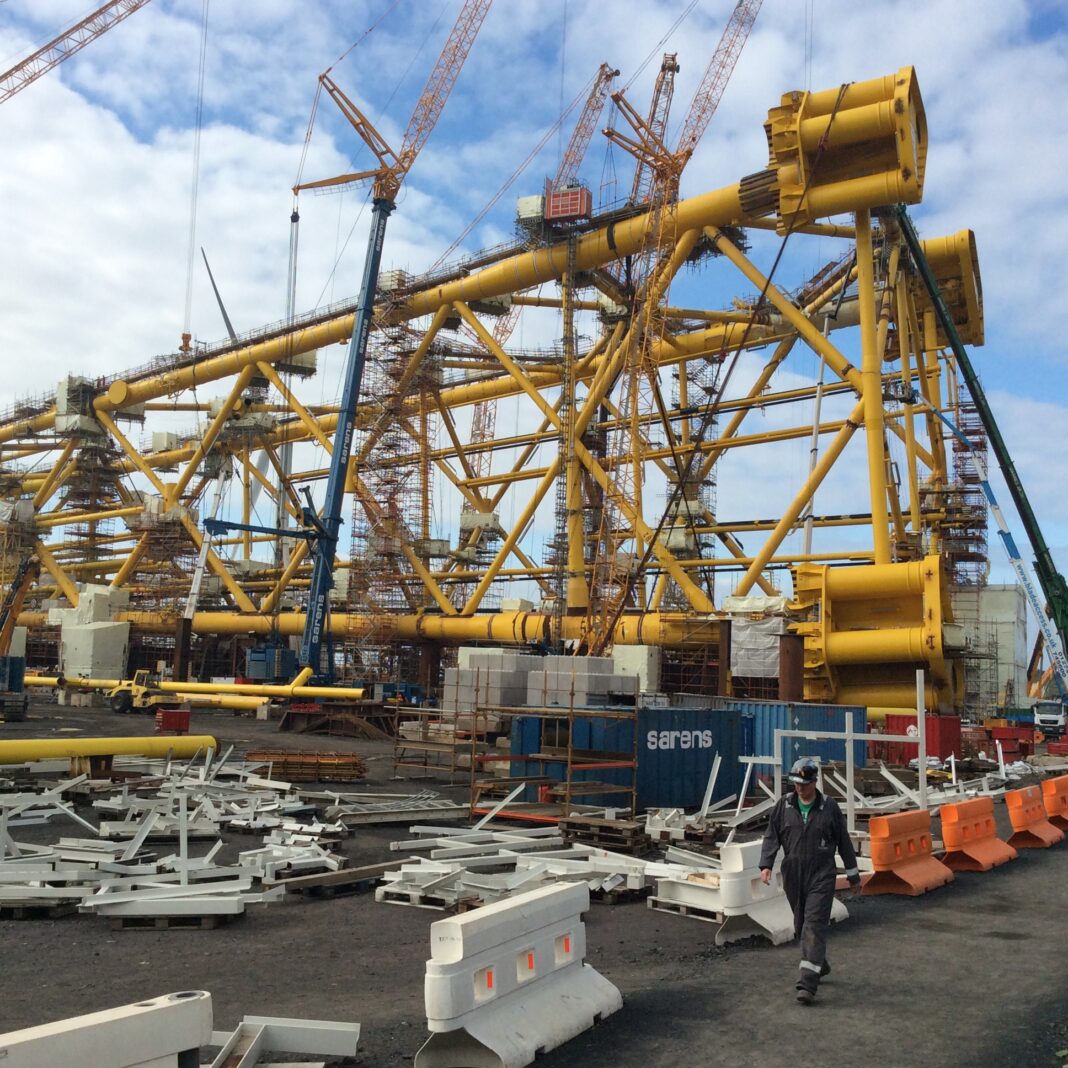 HARLAND & Wolf's parent company, InfraStrata, has purchased the assets of Burntisland Fabrication Limited (BiFab).
The £650,000 deal, which could rise to £800,000 based on future revenue achievements, means that the UK-based firm will acquire the Arnish and Methil yards – with both facilities to operate under the Harland & Wolff name.
John Wood, CEO of InfraStrata, commented, "I am very pleased to have completed the acquisition of the assets of Bifab, which is in keeping with our stated strategy of capitalising on complementary opportunities when they present themselves. Whilst the total consideration is not material, relative to our balance sheet size and market cap, it nevertheless is a very important and highly strategic acquisition for InfraStrata. With this acquisition, we now have a footprint in Scotland, which is the hotbed for major wind farm projects as well as for shipbuilding programmes.
"We have now positioned ourselves strategically across the UK, with four sites capable of servicing our five core markets. This acquisition gives us the flexibility to optimise our operations across the Group and offer our clients the ability to fabricate faster and de-risk their exposure by offering multiple sites. As we move into larger contracts, it is crucial that we demonstrate the capacity to bid for and deliver on these projects.
"The acquisition of Bifab's assets delivers that capability to us and will open up a larger demographic of tender opportunities. Most importantly, it is expected to substantially boost our existing sales pipeline success rate given that the fabrication risk carried by the project developers will drop significantly since we will now be more favourably located geographically than others. Finally, I wish to warmly welcome the personnel whom we have taken on at Methil and Arnish and I am confident that we will turn these facilities into highly successful businesses that generate jobs and investment into their local economies in due course."
Commenting on the news, Comhairle nan Eilean Siar councillor, Donald Crichton, said, "It is essential that history does not repeat itself and that any new leaseholder has a robust, costed and sustainable business plan. We will be writing to the company to seek early engagement and reassurances around their strategy for the next period and to get an understanding of the proposals which they have outlined.
"It appears at this stage, that Infrastrata will have a license to occupy Arnish and that during the license period, they will seek to negotiate terms of a new lease with the landlords, Highlands and Islands Enterprise (HIE). HIE should be clear that they will only grant a lease if InfraStrata can evidence a robust business plan that demonstrates that there will be year-round economic activity with long term sustainable employment at Arnish. We will be seeking engagement with HIE to see if we can develop a collective position around the headlines of that lease".