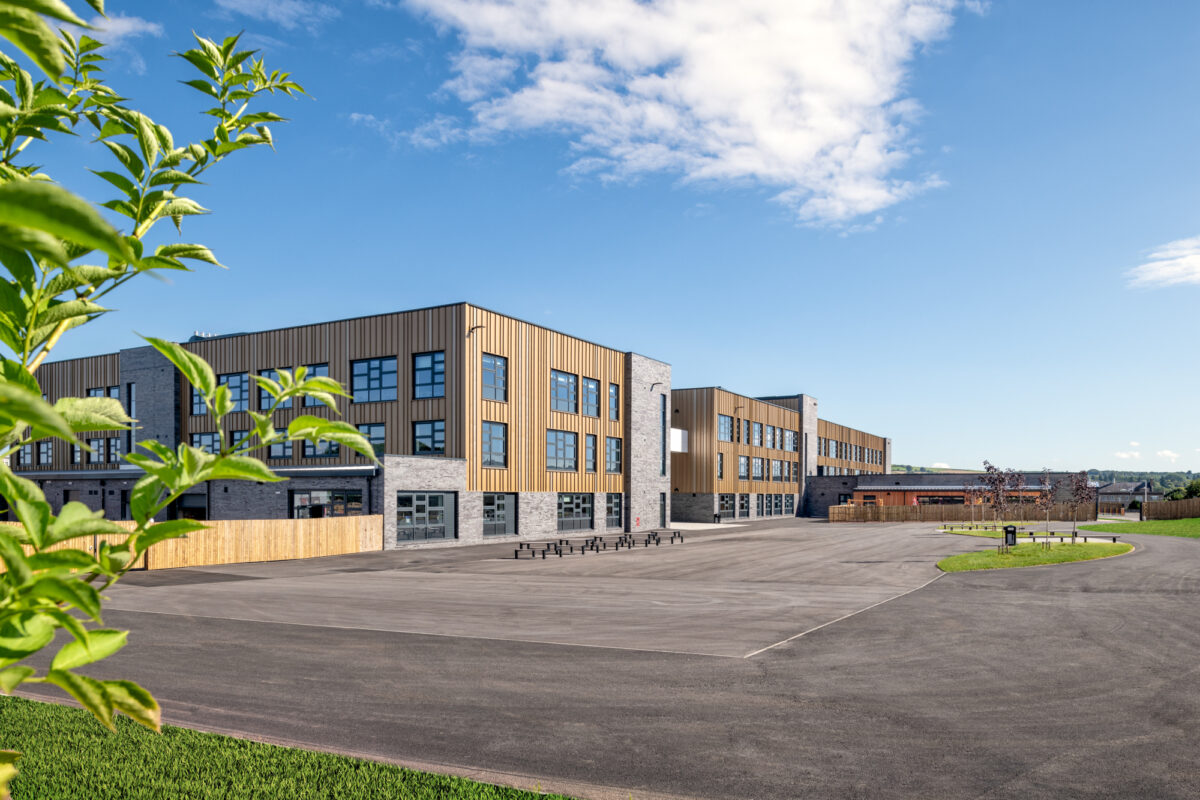 HALLIDAY Fraser Munro is celebrating after being named as a finalist in three separate categories in the Scottish Property Awards.
The architecture and planning practice has been shortlisted for the Business Resilience accolade, while Inverurie Community Campus, on which Halliday Fraser Munro was design team leader, is in contention for both the Architectural Excellence Award (Public Use) and Development of the Year (Public Buildings).
The business revealed it responded to the Covid-19 pandemic by helping clients adapt to lockdown restrictions, while prioritising the health and safety and wellbeing of colleagues.  A number of new initiatives were introduced including moving work experience online, launching a virtual design competition for school pupils, and sponsoring the first virtual Build Your Future Schools Challenge. The business also provided mental health support to colleagues and set the 150 Challenge in support of charity SAMH, which involved undertaking 150 activities or achievements to mark 150 days of lockdown last summer.
Throughout the pandemic, Halliday Fraser Munro maintained service on over £500 million worth of construction projects nationally, while winning £100 million worth of new work.
The £55 million Inverurie Community Campus incorporated two existing schools under one roof to provide a new civic centre for the town and the surrounding area. The project was developed with hub North Scotland, Aberdeenshire Council and Robertson, has also reached the finals in the Development of the Year (Public Buildings) category.
David Halliday, MD of Halliday Fraser Munro, said, "We're honoured to be shortlisted in two categories in the prestigious Scottish Property Awards. It's credit to everyone in our firm that, despite the ongoing pressures of the pandemic, we have continued to perform well as a business and produce consistently excellent results for our clients. Our staff have shown how resilient they are, and we have focused on their wellbeing, as well as maintaining a high level of service for our clients. Thanks to our investment in IT and infrastructure we were quickly able to adapt to new ways of working when Covid-19 hit.
"And we're pleased that our work on the multi-million pound Inverurie Community Campus, with our partners, has been recognised. It's a development for the town to be proud of. We're looking forward to the finals of the awards in March."