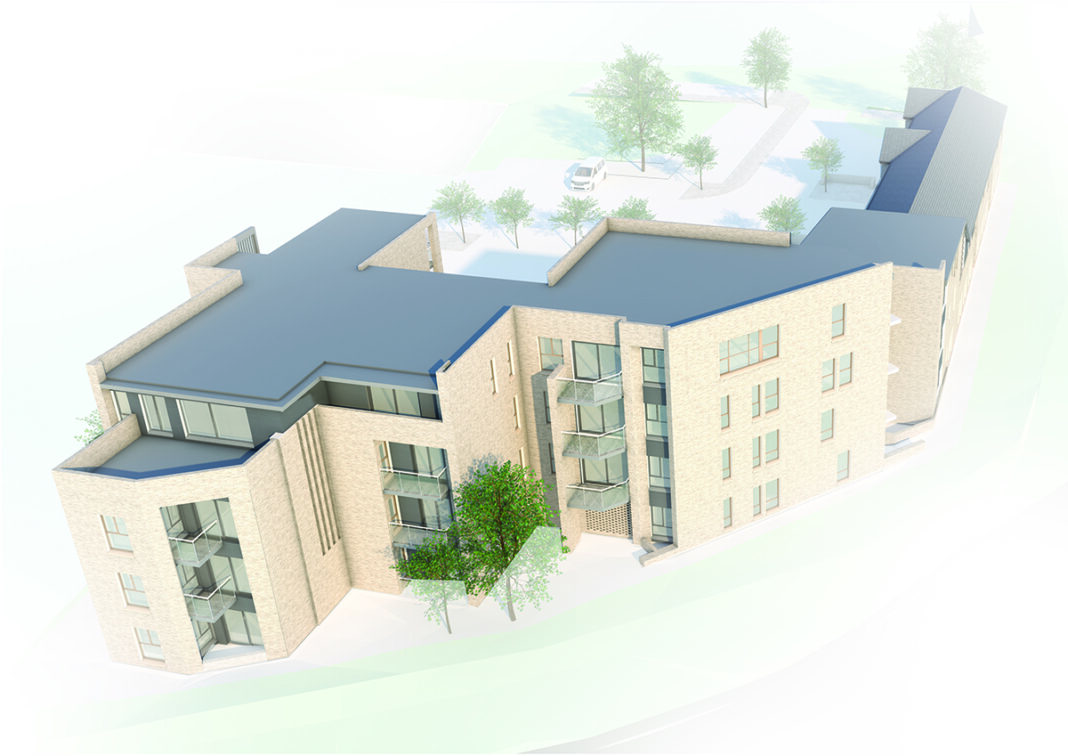 A forward thinking independent housebuilder is reaping the benefits of the impact of flexible working on the housing market.
With a growing number of people working from home since the start of the Covid-19 pandemic, demand for properties with flexible space, reliable broadband connection and situated further afield from city centres, has soared.
Long before anyone had ever heard of coronavirus, Falkirk-based Ochilview Developments was offering garden pods as an optional extra to homebuyers, which are rooms in the garden capable of being used for anything from an office to storage space. 
The firm was also ahead of the curve when it came to offering fibre optic broadband in new homes, which has taken on added significance with people requiring faster speeds to help facilitate remote working.  
Joint MD Chris Morris, who co-founded the business with a friend in 2016, told Project Scotland that while the company could never have envisaged something like a global pandemic, innovation and identifying future trends have been at the heart of the business since day one.
"Our mantra is all about design and premium quality, top-specification homes," he explained. "The types of homes we offer are all different, but our ethos is all about innovation, different ideas, modern living."
Ochilview Developments deliver Scandinavian-influenced homes, which Chris described as having a more open plan feel and being connected to the outside. 
The homes are delivered in partnership with Falkirk-based architectural practice Arka. 
"We thought there was opportunity because the housing market had come back from the doldrums of the banking crisis," Chris said. "We started with a one-house development in 2016, which went really well. From there we had a second development of four houses, then one featuring eight houses and six apartments. We also had a three-house development at the same time."
The firm's latest site – No1 Old Bellsdyke Road in Larbert – will become Ochilview's flagship development. The site is already halfway sold from plan in the first phase. Comprising 25 properties – a mix of one and two-bedroom luxury apartments and three-bedroom duplex penthouses – the homes build on the success of the four previous projects Ochilview has undertaken and boast many of the modern features which a growing number of homebuyers are demanding.
"We kind of pre-empted this (the rise of remote working)," Chris said. "For our Potteries development in Larbert, we came up with the idea of a pod, which is a building in the garden which is a multi-use space. You can use it as an office, a garden room, storage. We now offer that as an optional extra. 
"Where it's available, we put in fibre optic as part of our idea of top specifications. That obviously translates into people now working from home with faster broadband speed. Those trends we identified before are now coming to the fore. We look ahead – that's one of the ways we differentiate ourselves."
Environmental matters are also a major consideration. Ochilview ensures its homes have more insulation than the basic requirement, while features like solar PV panels and smart controls are proving popular. Next on the agenda is air source heat pumps, which Chris revealed will become standard on future projects. The housebuilder also looks to include things like bike stores and attempts to make sure that all developments are linked to the cycle network.
Like all businesses, the impact of Covid-19 has been a huge challenge over the past year. After initially remaining open for a period to make their homes wind and watertight, Ochilview closed down for several months during the initial lockdown last year. The Larbert site is now operational again with social distancing, cleaning stations and new working processes in place, such as ensuring that not everyone is working in the same place at the same time. Fortunately, the business has two father/son teams comprising people who are in their own Covid bubble, which has made things easier.
Another factor which helped mitigate some of the pandemic fallout is that the company has always made extensive use of technology and enjoyed a strong social media presence, meaning the switch towards new marketing solutions and working practices was smoother than it otherwise might have been. 
Looking to the future, Chris said the aim is to take on more sites and extend the firm's geographical coverage further.
"We've got a really exciting site in the pipeline," he added. "There are a lot of opportunities out there at the moment. It's very uncertain times but we still take the view that there's a big demand for housing and we only see it getting bigger."