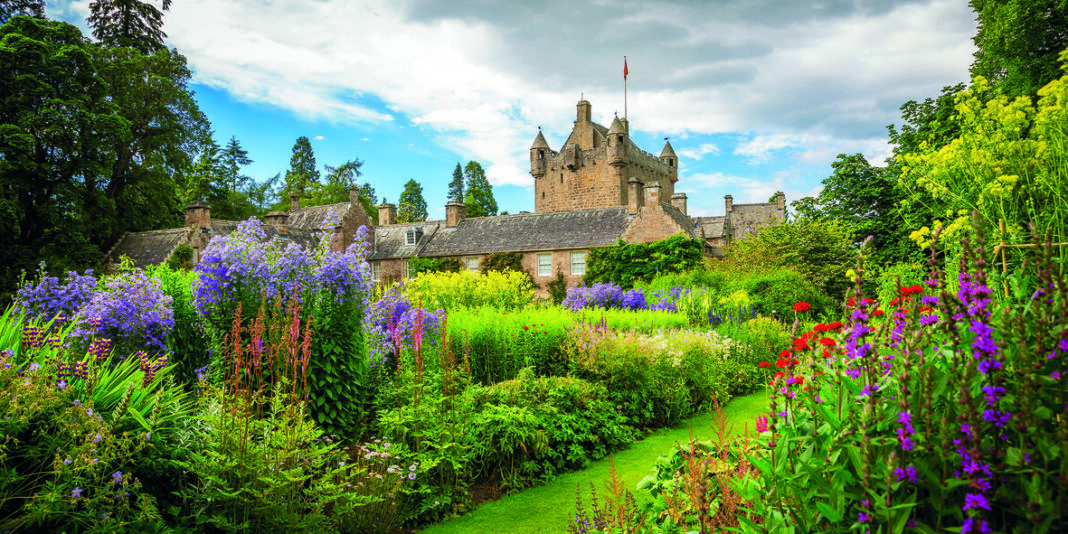 HISTORIC Environment Scotland (HES) has announced funding of £1,916,238 for 40 sites across the country to support their eventual reopening.
The first stream of funding will aim to allow historic sites to make required repairs and adaptions that will help facilitate physical distancing, in preparation for a safe reopening once restrictions are eased.
The A-listed Queens Hall in Edinburgh has been awarded £240,000 of the funds, with HES saying the money will be used to assist with internal adaptions to allow for physical distancing and to make the historic theatre safe for visitors when it is able to re-open.
£17,625 has also been awarded to Duart Castle Partnership to assist with works at the 13th century castle on the Isle of Mull. As part of the works, a one-way system will be developed so that visitors can explore the site safely.
Meanwhile, £73,743 has been awarded to Shetland Amenity Trust for works to the A-listed Sumburgh Head Lighthouse on Shetland. HES said that the funding will be used to address building maintenance as a result of winter storm damage, install Covid-19 adaptions and develop a new business plan. The trust said lt will also deliver a community art project and video to promote the site and re-engage with the local community.
The A-listed Cockenzie House and Gardens in East Lothian has been awarded £12,112 to cover repairs which will ensure continued public access to the building which acts as a community hub offering studios for small business and artists and delivers a range of heritage and community projects within the grounds.
The second stream of funding will help aid the protection of jobs and skills training posts. The Scottish Lime Centre is one organisation to benefit from this set of funds, with £25,000 being awarded to upgrade their website, improve their online presence and develop four training videos for traditional building skills.
Meanwhile, the Strathspey Railway Company, which runs a working steam railway museum offering passengers a 20-mile journey through Spey Valley in historic rail carriages pulled by historic locomotives, has been awarded £57,700. The funding will look to safeguard the development of traditional skills including three engineering apprenticeships.
Alex Paterson, chief Executive at HES, said, "From museums in the Highlands to historic venues and buildings in central Scotland and the Borders, we are pleased to support a diverse range of projects the length and breadth of Scotland as part of the Historic Environment recovery fund. By helping to protect jobs, reopen historic sites and maintaining investment in traditional skills training and apprenticeships, we hope to support the wider recovery of the sector and Scotland's economy.
"While historic sites and visitor attractions have been impacted by the closure of sites throughout the 2020 visitor season and the loss of revenue, other organisations in the sector have also had to adapt the way in which they carry out their work, put crucial traditional skills training and educational activities on hold and look at new ways to generate income, and we hope that this funding will allow the recipients to prepare for the future.
"The historic environment sector provides countless benefits to local communities – including providing jobs and generating tourism spend – and it is vital that we support these organisations and ensure their important work can continue as we face the challenges of the Covid-19 pandemic and seek to harness opportunities ahead."