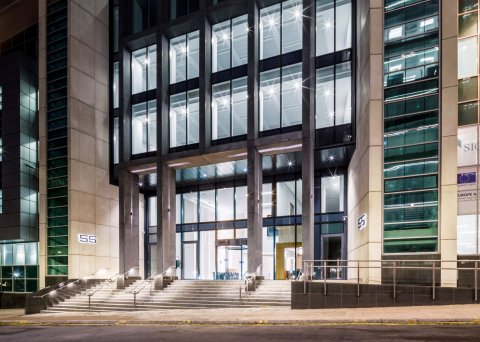 THE transformation of a major Glasgow city centre office building has benefited from air distribution products supplied by Waterloo Air Products Ltd.
Formerly known as the Cerium building, this part-refurbishment, part-new build project – aptly located on the corner of Waterloo Street and Douglas Street – now offers 85,400 sq ft of office and wellness facilities over seven floors.
The renovation of 55 Douglas Street was supported by £12 million of funding from the Scottish Partnership for Regeneration in Urban Centres (SPRUCE) as part of the Building Scotland Fund.
The entire internal area has been renovated and expanded to create large floorplates. The original façade was largely adopted but the front exterior was transformed with a double height entrance and 10,000 ft extension.
Working with M&E design consultants Hulley & Kirkwood, Waterloo became involved at the design concept stage. Allan West, Hulley & Kirkwood's technical director, said, "Waterloo's product range always offers the high performance and quality that a project of this scope requires. But it is equally important to us to find products that are both adaptable and aesthetically sympathetic to our design plans. Waterloo's proposed products were a perfect fit with the architect's ceiling design aspiration, so everything could quite literally slot into place without any need for adaptations."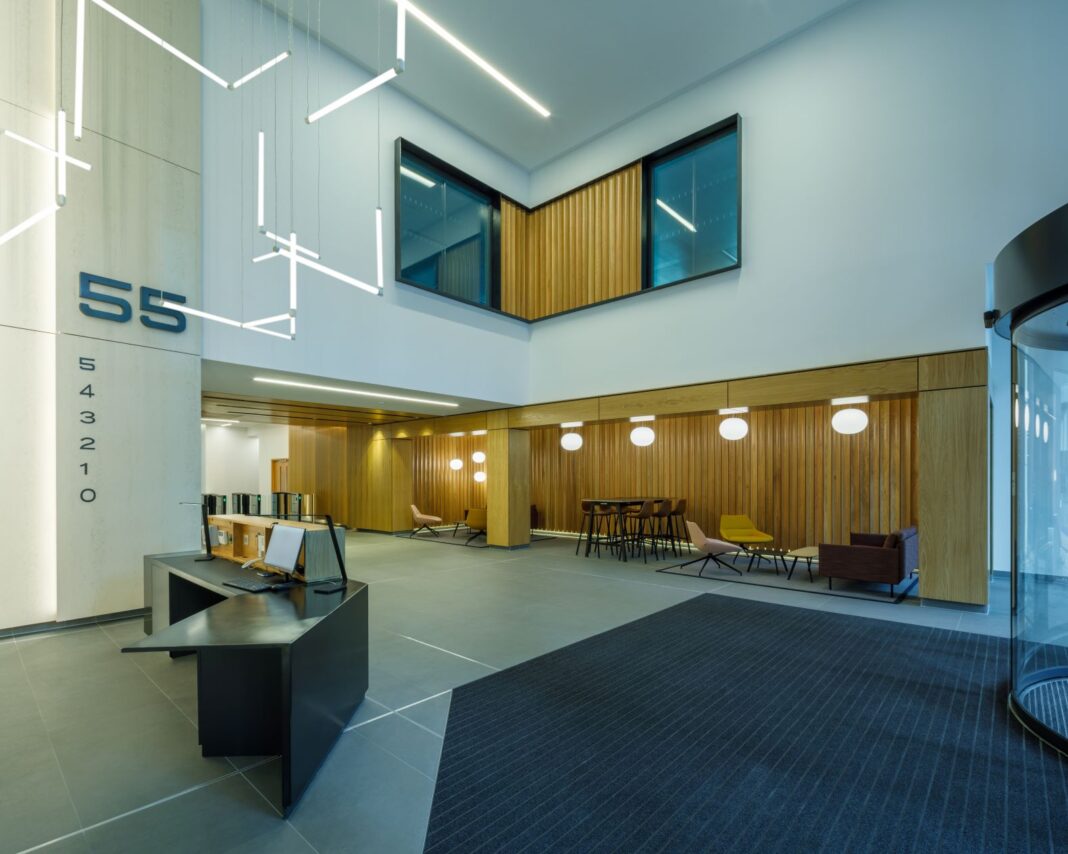 Waterloo revealed the primary requirement was for a diffuser to run around the perimeter of the building's upper floors that would integrate 'seamlessly' in terms of both fit and appearance with the two sizes of perforated steel ceiling tiles. Waterloo revealed its aluminium continuous linear slot diffuser (CS-F) was selected due to its aerodynamic and acoustic performance. A further advantage was that Waterloo could supply a variation of this diffuser (CS-M) that would exactly match the smaller tiles.
Precise colour match was also important. Waterloo provided the diffusers in the same polyester powder coated RAL9003 paint finish as the tiles, which was slightly different to Waterloo's normal colour for this product.
Ceiling system manufacturer SAS International supplied Waterloo with the tiles and the CS-M slot diffusers were dropped into place thanks to matching the tile's aperture with the diffuser's dimensions. The combined tiles and diffusers were then delivered to the site, ready for installation.
Stephen Kane, operations manager at mechanical installation contractor Weir & McQuiston, commented, "Going the extra mile in this way really makes a difference to hitting our deadlines. This kind of collaboration helps us to deliver the outstanding results that our reputation relies on. It is always a pleasure to work with the team from Waterloo."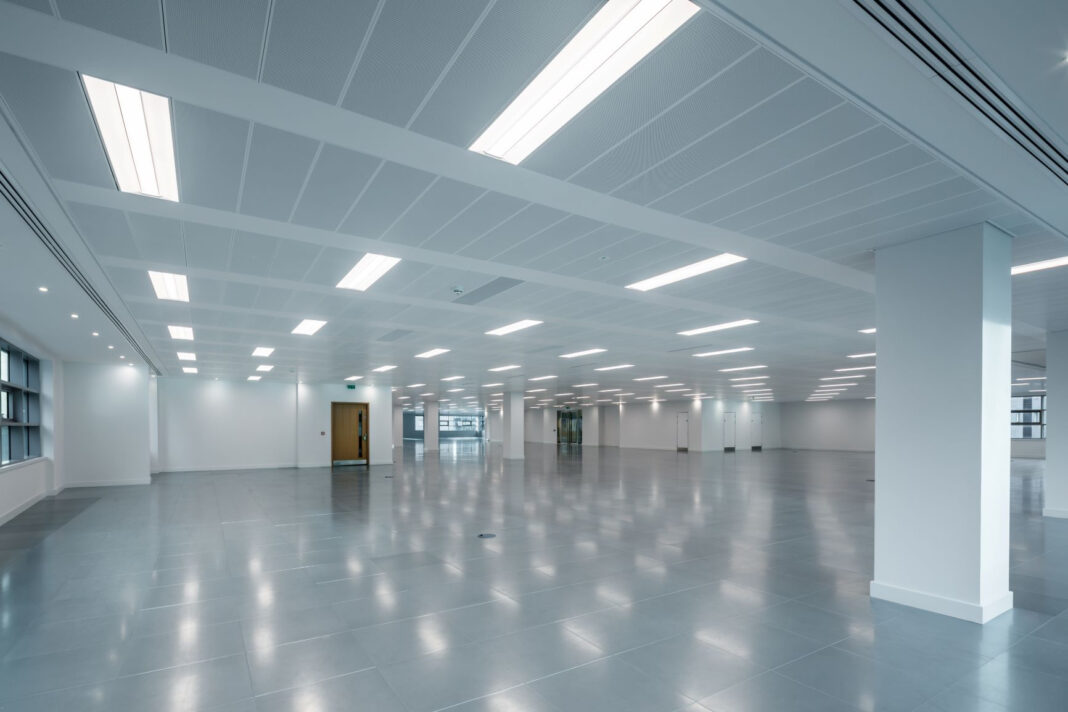 The ground floor and basement areas feature modern wellness facilities including bike racks, a cycle repair station, exercise studio, changing rooms and showers, car parking, electric vehicle charging points and Amazon lockers. Waterloo products used within these areas included circular swirl diffusers in a mill finish to complement the interior design of the reception area, exhaust valves for the toilet areas and external louvres in a finish to match the external fabric of the building.
Jim Campbell of HVRS, which specialises in sales and marketing of heating, ventilation and renewables products to the construction and building services industry, was Waterloo's representative for this project.