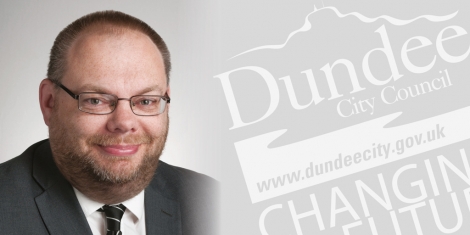 A new £60 million community learning campus could open in 2025 to replace two high schools in Dundee, the city's council has announced.
The news comes following a public consultation and confirmation from the Scottish Government that 'significant' funding will be contributed if the proposal goes ahead.
A blueprint for the plans will be put forward to Dundee City Council's children and families service committee on January 25. If given the green light, the local authority said work could begin this August.
The campus would replace Braeview Academy and Craigie High School. Pupils at the two schools are currently receiving their education in 'poor condition' schools and account for 16% of the city's secondary population.
Braeview Academy suffered a fire in September 2018 which resulted in the creation of a temporary cabin accommodation for pupils. Late last year, the council agreed to settle a near £6 million insurance for the building.
Committee convener, councillor Stewart Hunter, said, "I would like to thank everyone who took part in the consultation process as their views have been very important to help us reach this important stage. It is clear that the Braeview and Craigie buildings are not appropriate for the education of the future that we want to offer across the city.
"Both school communities deserve praise for the commitment they are showing at the moment in the circumstances, but I feel that the time has come to do something much better in terms of accommodation.
"We looked at a number of options for the future. But the development of a community learning campus will, quite frankly, have a transformational effect for the wider community and also improve the life chances for the young people of the area."
The committee will hear that any new accommodation would endorse and extend established educational partnerships with Dundee and Angus College, Michelin Skills Centre/Innovation Parc, Dundee Schools Music Theatre and instrumental music opportunities available in the city.
Dundee City Council said it is also planned to expand the approach to support families and young people with multiple and complex additional support needs. The committee will hear that the opportunity exists to work with organisation such as The Yard Dundee to expand an integrated community approach whilst also increasing learning opportunities and partnership working.
Councillor Hunter added, "Exciting opportunities, partnerships and collaborations will become available if the new school gets the go ahead. A new school would also be much more energy efficient and help in council-wide efforts to cut our carbon footprint. I was also pleased that the Scottish Government have recognised the ambition behind these proposals and agreed to a significant financial contribution if this report is agreed."