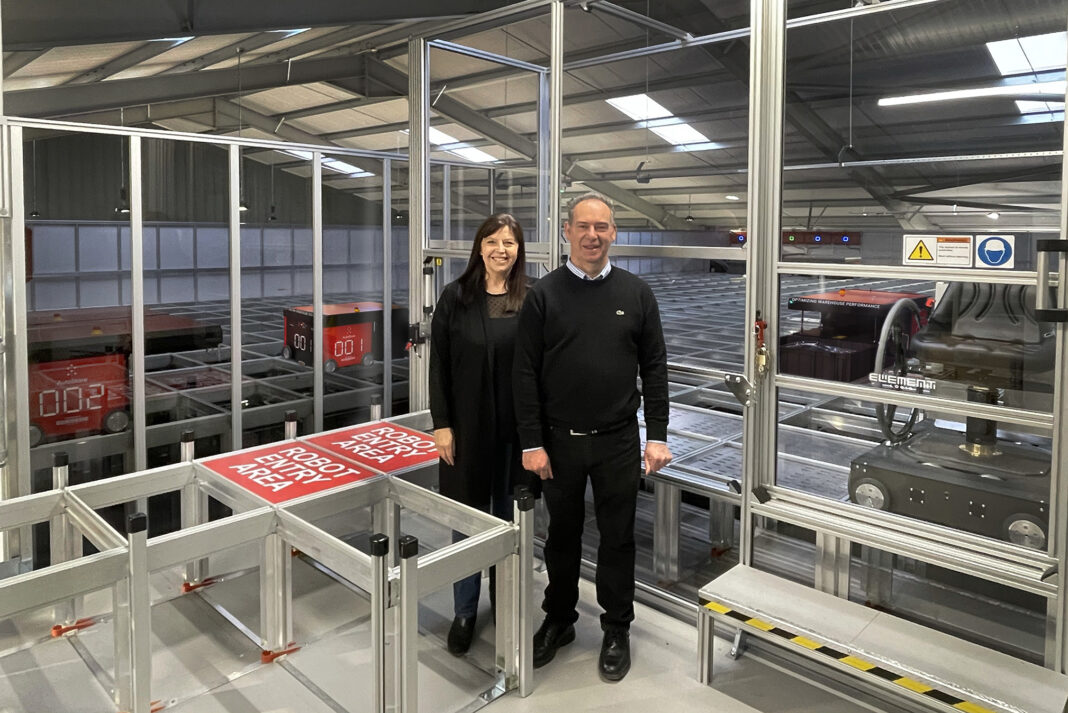 WORK has been completed on the £1.9 million expansion of a football kit supplier's warehouse in Dundee.
Direct Soccer said that the extension will allow for them to target more club, individual and public sector customers at home and globally, while also creating an additional 25 new jobs.
The project was made possible thanks to a £450,000 grant from Scottish Enterprise, which also allowed for the installation of an innovative automated Autoshore robotic solution at the facility.
Scottish Enterprise managing director of business advice and services, Jane Martin, said, "We have worked with Direct Soccer for many years and it is fantastic to witness the company's transition from its traditional retail roots through to a thriving e-commerce business and plans for international growth as it kits out the factory and adds to its team.
"As the impact of Covid-19 is seen across the economy it is vital that Scotland has an innovative, ambitious and outward-looking manufacturing sector that can capitalise on future opportunities for international trade, investment and supply chain development.
"Direct Soccer is a fantastic example of this, and we look forward to continuing to support them as they enter this new phase of ambitious expansion investing and creating new jobs in Dundee."
Direct Soccer director Joyce Gibson added, "Covid-19 has proved a challenge during 2020 with social distancing and safety measures having an impact on fulfilment speed as we focused on putting health, quality and safety first whilst processing orders.
"However, measures were put in place swiftly to minimise the impact on our business allowing us to push forward with our expansion plans during a very turbulent year.
"The investment programme of £1.9million over the next three years will increase the capacity to match the needs of our growing business and we look forward to the next stage in our business journey with the support of Scottish Enterprise."