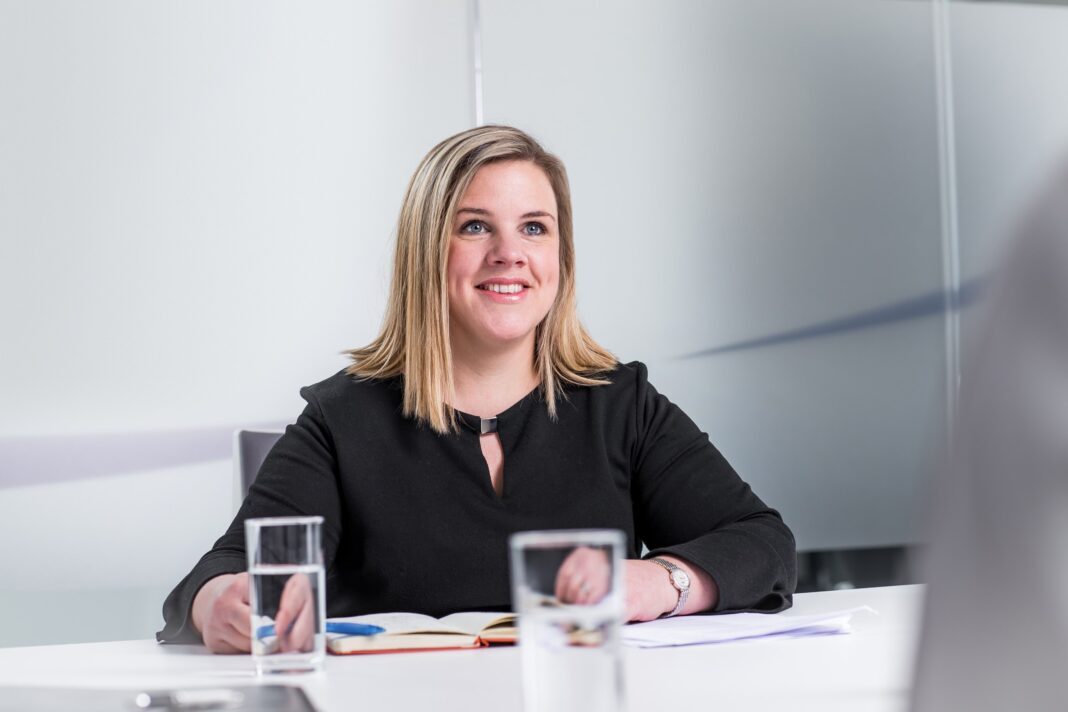 By Hazel Davies, Queensberry Properties' sales and marketing director
THERE is a telling line in the iconic 1970s play Abigail's Party, when a dinner party host admits she doesn't know how to work the gadgets in her fancy new kitchen. This sentiment would have resonated with many people at a time when little-understood advances like microwave ovens were mainly seen as a way to reduce the need to cook. Kitchens in new homes of the 1970s and 1980s were often narrow galley-style affairs, squashed in beside much larger dining rooms. They existed purely out of necessity.
Today, the kitchen has become the heart of family homes across the UK. Architecture has evolved in response to consumer demand for kitchens and living spaces that flow into each other. Island units and breakfast bars support conversation during cooking, while appliances can clean themselves and be remotely controlled via smartphone apps. Nowadays, there's unprecedented choice not just in appliances, but also in materials. The choice of cupboard door handles, worktops and splashbacks can reflect your taste, your budget and even your enthusiasm for cooking.
Home is where the hearth is?
Traditionally, living/drawing/sitting rooms were the epicentre of social and family activities, with their roaring fires and television sets. Now, in an age of central heating and WiFi, every room is equally comfortable and well-appointed. As a result, we've slowly gravitated towards spaces which can be all things to all people. Parents can cook while keeping an eye on their kids, who are themselves well-placed for raids on the biscuit tin. Humans and pets alike benefit from these spaces being predominantly rear-facing; houses often have French or bi-fold doors leading out onto decking or patios, while apartments typically feature patio doors accessing private balconies or terraces.
The allure of kitchens has been enhanced by their increasing sophistication. Coffee machines and wine fridges are deliberately styled to impress guests, yet the worktops they stand on look best when they're relatively clutter-free. Worktops also need to be stylish, with Formica and MDF long since replaced by solid granite countertops and free-flowing Corian. These tactile surfaces often extend into islands and breakfasting bars, used for everything from remote working to mealtimes and homework.
"Kitchen design has evolved to reflect modern tastes," according to Ross Craig, the marketing manager at award-winning kitchen retailer, Kitchens International. Ross says: "Bookcase-style shelving, designated bar areas and multimedia units all point to the rise in the 'living kitchen'. Clients often opt for fitted furniture for dining areas and lounges to create a connection with the kitchen, as well as achieving a fluid design and colour scheme for the space as a whole. Large drawers are overtaking traditional door-fronted cabinets in popularity, while clever concealment of larders, pantries and workstations with sliding or pocket doors allows for more hidden storage."
Zonal marking
It might be assumed that open-plan living will always retain its current popularity, but architectural trends never stand still. Today, there are signs of movement towards more structured open-plan layouts. Some homeowners have begun zoning larger spaces – a seating area here, a play area there. The demarcation might be indicated by a change of flooring, a half-height wall or rail, or even an open-sided bookcase or double-sided hearth. This growing trend is partly attributable to 2020's lockdowns, with people increasingly juggling work and leisure activities in one space as they spend more time at home.
Even so, it seems unlikely that we'll ever return to the cramped and isolated kitchens of the 1970s. As a nation of keen amateur bakers and budding master chefs, endlessly posting our creations on social media, our love of cooking has become deeply rooted in the national psyche. Kitchens will inevitably evolve, but they're likely to remain central to our lives – and our homes – for many years to come.