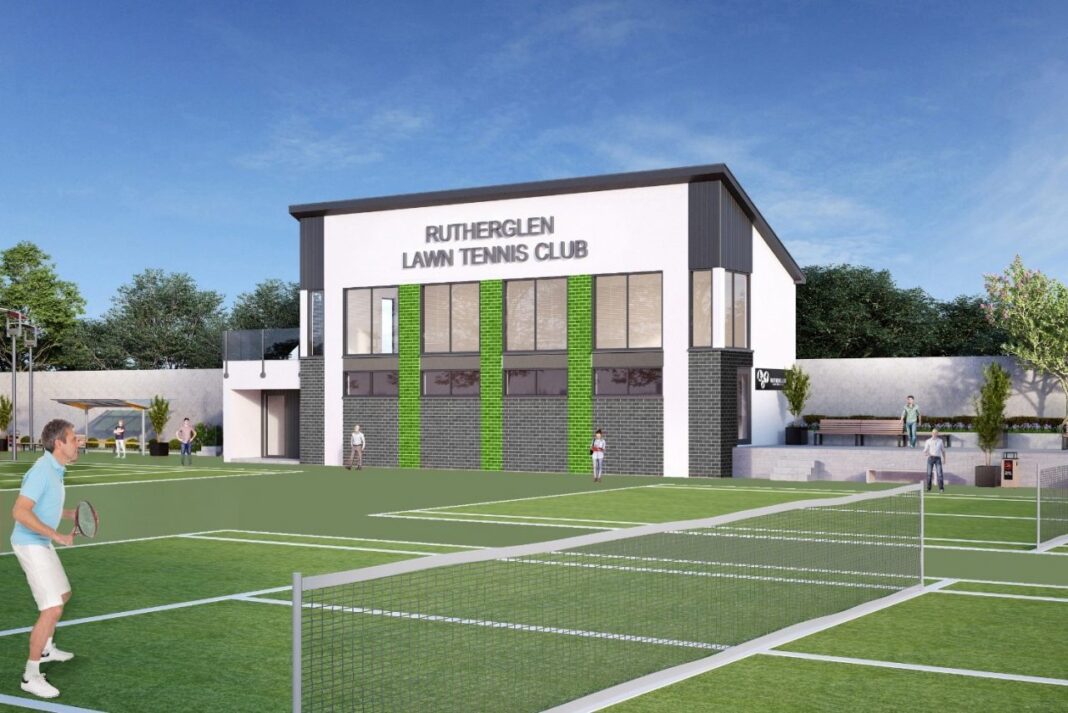 DOUGALL Baillie Associates (DBA) has completed preliminary layout drawings and structural design for revamp plans at Rutherglen Lawn Tennis Club, a project backed by tennis coach Judy Murray.
The East Kilbride-based firm is supporting the scheme in which it is hoped that the club will be able to build a new clubhouse at Viewpark and covered tennis courts at Overtoun Park for its 100th anniversary year.
DBA revealed it has now completed the preliminary layout drawings for the covered courts and the structural design for the upgraded two-storey clubhouse at the club's hub in Viewpark Drive. Planning permission has been granted for the clubhouse and the building warrant package is being progressed.
Fergus Adams, MD of DBA, said, "The Rutherglen Tennis Club has changed out of all recognition under the leadership of its new president, Gareth Ellor, and the plans will create a vibrant community hub with tennis at its heart but with facilities for all. Rutherglen acted in a far-sighted manner recently when it took on the Burnside Club, which was just five minutes away, and completely rejuvenated the courts, provided a new clubhouse and landscaped the whole area."
Demand in Scotland for indoor tennis courts is growing, with Tennis Scotland aiming to deliver 10 new indoor tennis facilities across the country in the near future.
Mr Adams, who is a member at Rutherglen, added, "The club has been very community-oriented, providing facilities for wheelchair tennis, free access for schools and pay-as-you-play opportunities for people who perhaps cannot afford the fees. The current scheme, for which Rutherglen is seeking funding from a variety of bodies, will create four indoor courts and two courts for Padel, a game which is rapidly growing across Europe, played on a smaller court and using the walls.
"The team at DBA is very pleased to be able to provide assistance and guidance to such a go-ahead club which is determined to provide a first-class experience for the entire community."