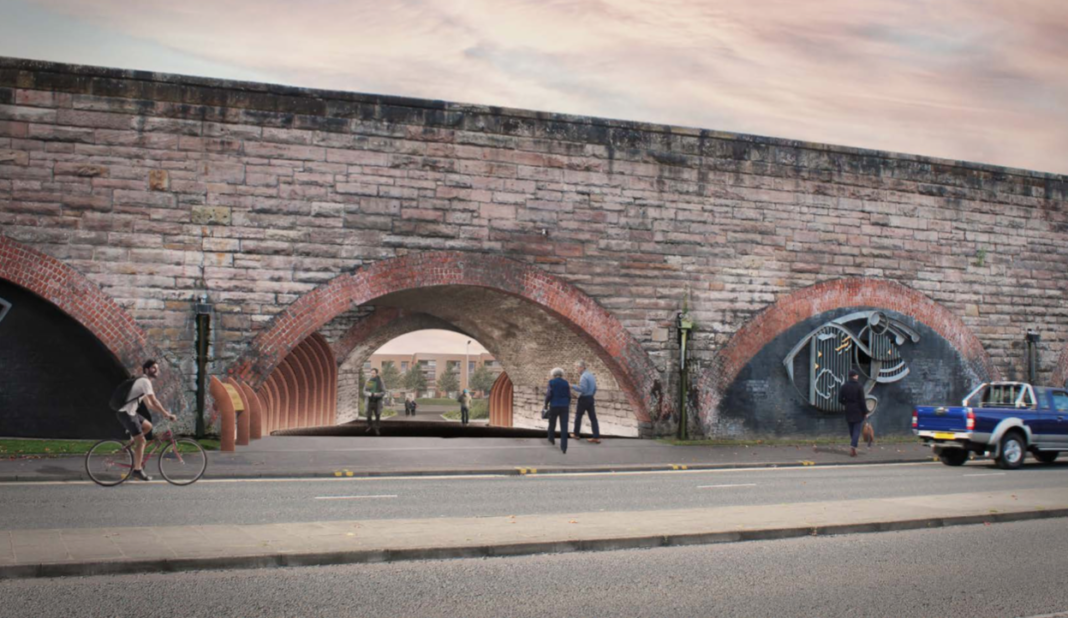 PLANS have been launched for the creation of a walkway through a railway arch to link the communities of Hutchesontown and Laurieston.
New Gorbals Housing Association is behind the proposals, which would see a link created between Cleland Lane and Laurieston Road just outside of Glasgow city centre.
Network Rail has already received planning permission to redevelop seven of the railway arches for commercial use – including shops and food and drink outlets.

In the planning statement, New Gorbals Housing Association said the proposals would 'arguably benefit immensely' from the opening up of one of the archways as a pedestrian walkway.
The planning statement read, "The overarching ambition for this project is to connect the neighbourhoods of Laurieston and Hutchesontown by re-imagining the railway viaduct as a ribbon of activity for community and commerce, rather than a barrier that divides. To facilitate this it is proposed that one existing railway arch is opened up as a pedestrian through route – Arch 12.
"The aim is also to create a new 'civic square' as a Gorbals destination, attracting visitors from out-with the area and facilitating economic activity. This is envisaged as a well-designed green space that can be enjoyed by all the community – in turn transforming a previously neglected green space into a go-to space, rather than a transient, go-through space."