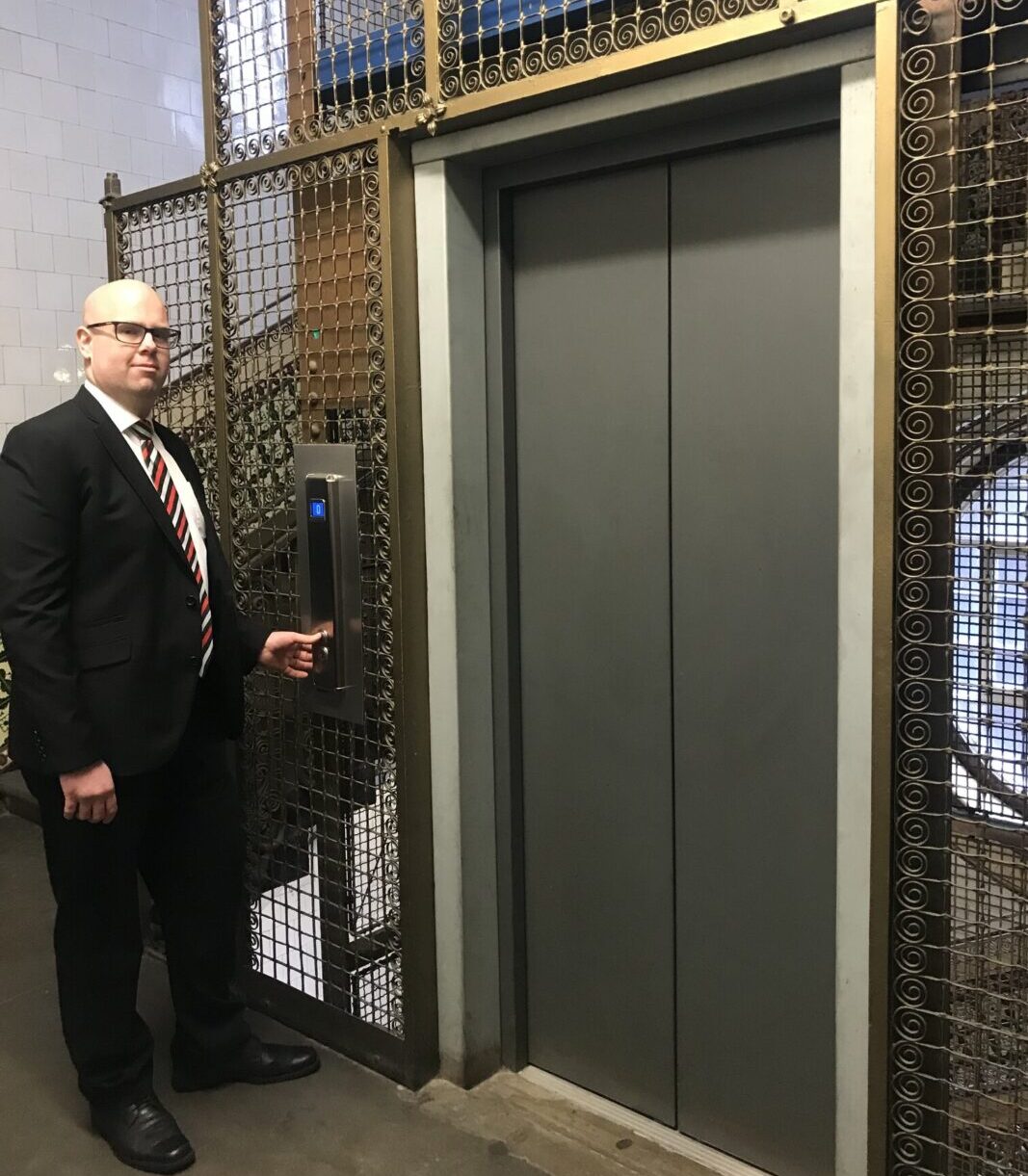 ONE of the UK's oldest lifts has been given a £30,000 makeover to preserve its 20th century heritage.
Located within 146 Argyle Street in Glasgow, the building was originally a warehouse built in 1903 by architect Horatio K Bromhead on behalf of Stewart & McDonald. The lift now services the occupants of seven offices located over the building's six floors.
The most striking and highly prized feature of the elevator is the intricate detailed brass ironwork which encases the lift shaft and makes it so rare.
The refurbishment was arranged by Glasgow-based property factor, Park Property Management, who look after the building and were keen to ensure the lift retains its period charm for as long as possible. The work included specialist restoration of the lift's internal mechanism which operates the lift.
Concierge Donald Lambie said, "It's been over twenty years since any work was undertaken on the lift but amazingly it has always been very reliable. It really is of historical significance and the building itself has been listed because of the importance of the lift.  I'm always kept busy in the summer with tourists who come in to see and photograph the lift alongside the original tiling and, of course, the building entrance which is also striking with its two famous Titan men who look like they are holding up the building."