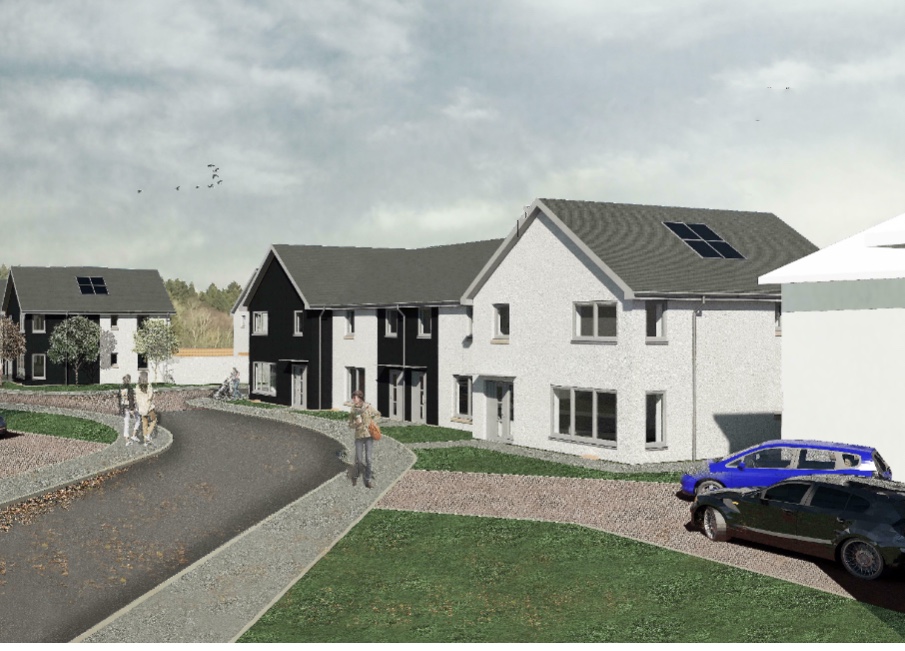 OGILVIE Construction has started an £8 million project to deliver 59 new homes in Cardenden, Fife, for Kingdom Housing Association.
The development will create new affordable housing on the former coal mining site behind Jamphlars Court in a mix of two, three and four-bedroom homes with infrastructure and landscaping.
The project is due for completion by spring next year.
Donald MacDonald, MD Ogilvie Construction, said, "We are delighted to be working with Kingdom Housing Association to deliver their vision for new high-quality affordable homes in Cardenden. Work has now started on site and will continue with full compliance of the Covid 19 protocols across every aspect of our operations. The site team will engage with the local community throughout the build to consider their needs and ensure the minimum of disruption in the immediate area."
Kingdom group chief executive, Bill Banks, added, "Ogilvie Construction is delivering a diverse range of new affordable homes for Kingdom, designed with the current and future needs of residents in mind. The new homes will be highly energy efficient which not only bring financial benefits in terms of reduced energy costs for our tenants, but they also have environmental benefits too."