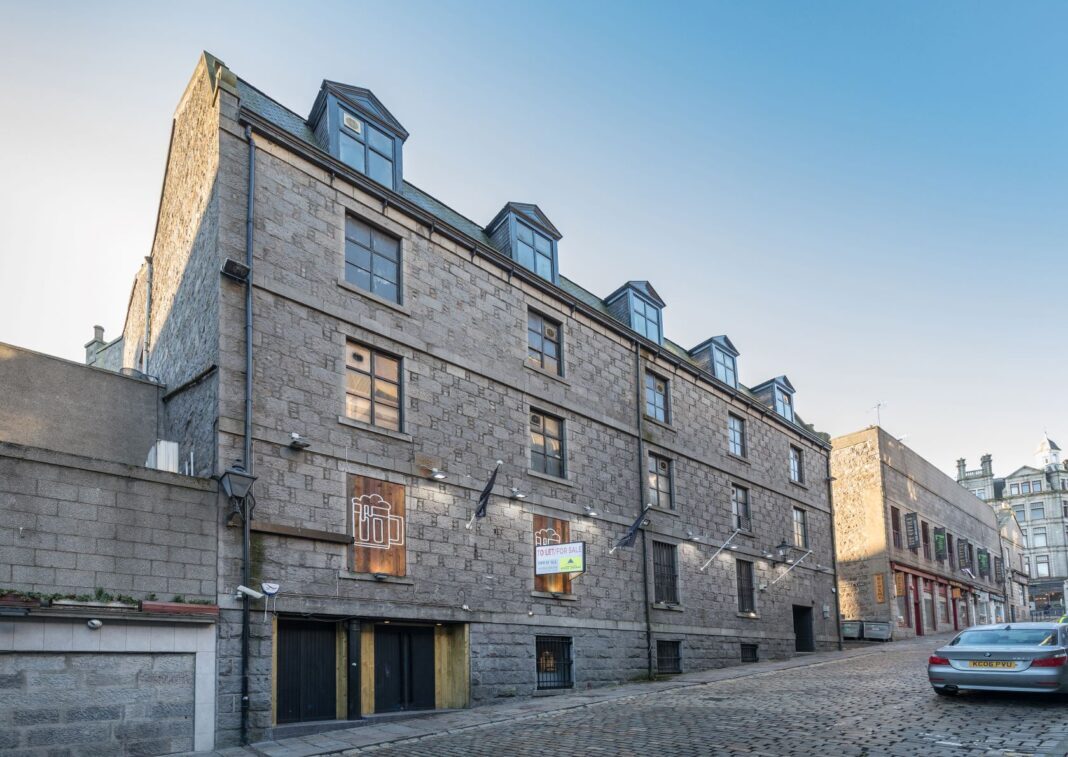 DM Hall has let the long-established licensed premises in Aberdeen's Windmill Brae, known to locals as the former Steinhaus, Traffic Nightclub and The Garage, to OGV Taprooms.
With an eight-year lease at an initial annual rental of £40,000, the new occupier is set to undertake a full fit-out with a view to opening for trade in early spring 2021, or as soon as current restrictions allow.
The refurbished premises will comprise of two bars – one operated by OGV Taprooms and the second by CASC.
DM Hall explained that it is envisaged the former Garage nightclub area will be split into two areas: a bar with over 40 taps, while the current dance floor and stage area will be a multi-use conference, exhibition and performing area. Downstairs, the former Steinhaus area will be opened as a new bar/eatery.
Lisa Cowie, commercial property agent at DM Hall who oversaw the transaction, said, "At a time when there is considerable pressure on the licensed sector which has resulted in the closure of many well-known, and in some cases long-standing Aberdeen establishments, this is a positive news story for the city.
"Having seen OGVs plans for the premises and the speed with which it is undertaking its extensive fit out, I have no doubt that the new offering will prove as popular with a new generation as previous offerings on this site have been in the past. I am pleased to have been able to deliver this deal for my landlord client and for OGV Taprooms."