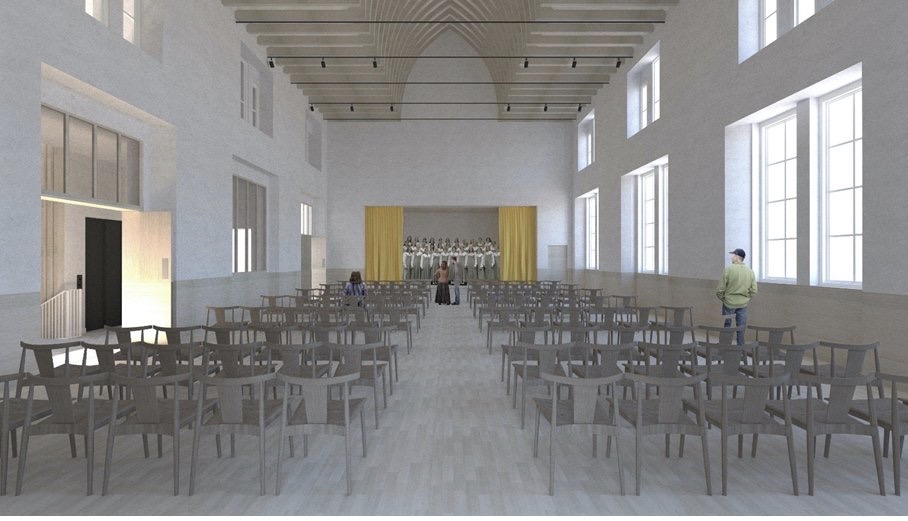 PLANS to regenerate Millport Town Hall and turn the building into a purpose-built community hub have received a £1.5 million boost.
The development was prompted by the Friends of Millport Town Hall. Comprising of residents and business owners, the steering group received the news this week that they have been successful in their bid for Scottish Government funding.
North Ayrshire Council said that the £1.5 million from the regeneration capital trust fund will help deliver a new accessible entrance to multi-use flexible spaces incorporating a community hub, arts/culture centre, starter Men's Shed, main staged hall and three holiday let flats.
Preparatory work has already taken place over the past three years, with the local authority's community investment fund having committed £200,000 to ensure the group can take ownership of the town hall.
It is hoped that the massive makeover could be complete by 2022 – which would see Millport Town Hall become a sustainable facility run by the community for the community.
Councillor Joe Cullinane, leader of North Ayrshire Council and cabinet member for community wealth building, said, "The work being carried out to regenerate Millport Town Hall is absolutely fantastic and a shining example of how community wealth building – the economic model adopted by the council – can work in practice.
"It's about working in partnership with our communities to make the absolute best of our resources to benefit the local economy.
"Covid-19 is going to have an impact across the board but our islands will have felt it even more so.
"While the regeneration of Millport Town Hall isn't going to solve all the issues, it is a fantastic example of communities coming together and working with anchor organisations like the Council to make a difference.
"We are thrilled to receive this funding as it will help us deliver our vision.
"We look forward to seeing how the project develops over the coming months."
Angie McCallum, of the group behind the Millport Town Hall plans, said, "This is fantastic news and we really appreciate this support.
"We are really excited about moving ahead with our plans and delivering something which will deliver sustainable social economic benefits for the island."
The Millport CARS scheme is also contributing £50k towards the project alongside a contribution from Scottish Government's Crown Estates Funding for Coastal Communities of £118,852.