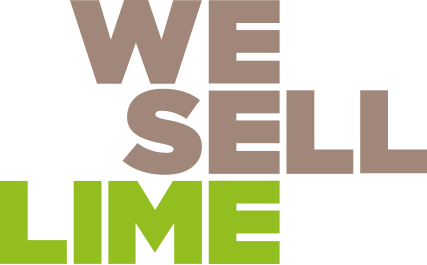 THE managing director of We Sell Lime has spoken of the 'clear need' to introduce quality lime products to the Scottish market after the Livingston-based business became a distributor of Lime Green solutions.
"There was a clear need for high quality lime products within our customer base and across the Scottish market," explained MD Gavin McGrotty. "Lime Green's products are helping us to fulfil that need."
A proportion of the firm's customer base are stone masons. Gavin added, "We were noticing that, fairly often, they were asking for high quality products, which matched the specification of the Lime Green range of renders and plasters. We realised there was a need for products of this kind within our product portfolio, so when Lime Green got in contact to see if we were interested in becoming a distributor of their products, we agreed."
Dominic Putnam, head of marketing and business development at Lime Green Products Ltd, added, "Lime Green has been selling products in Scotland for a number of years but we needed a distribution partner to extend our reach and to provide a local service to this important market. We are delighted to have the opportunity to work with We Sell Lime, who understand the market and are well known to specifiers and plasterers across the country. In early 2021 we expect to run joint product training events to support the interest in our ready to use lime materials."

We Sell Lime stocks a variety of Lime Green's products, including: Duro Lime Render Base Coat, Finish WP External Lime Render, Contour Brick & Stone Repair, Solo One Coat Lime Plaster, Natural Finish External Lime Render, Prepbond WP Lime Render Undercoat, Pure Lime mortar pre mix and Tradirend Lime Render.
In the coming months, the company will add Warmshell from Lime Green to its portfolio, described as natural and breathable insulation systems comprising of woodfibre boards and traditional lime render.
"Since becoming a distributor of Lime Green's products, we have broadened our product portfolio, with a wide variety of pre-mixed renders, plasters and mortars," Gavin explained. "It increases our footfall from people who would normally go elsewhere. We're now a one-stop-shop for lime products.
"We're really keen to begin distributing Warmshell. It's a great product and we're sure it will be well received by our customers, especially since it can be used so easily in retrofitting projects. It's great to be a part of the venture to bring more lime products to the Scottish market.
"We've had no complaints from customers regarding Lime Green's products, that's for sure. All of the feedback we've received so far has been great. One product in particular that we've had an abundance of positive feedback about is the Solo one coat plaster. The general consensus is that it's a great product to work with and generally easier than other types of plaster.
"Working with Lime Green has been a pleasure so far. We're really looking forward to getting the ball rolling properly and continuing to delight customers together."