ARC-TECH has divulged details of how the business has helped breathe new life into a popular landmark in Glasgow's Govan area thanks to a bespoke building services solution.
The former Hills Trust Primary School, a 19th century B-Listed building, has been conserved and upgraded. It will now become home of Elderpark Housing with the provision of new office and meeting facilities for staff and tenants.
Working in partnership with main contractor CCG, Arc-Tech led the installation of heating, ventilation and plumbing as well as the complete electrical installation including fire, security, lighting and data systems.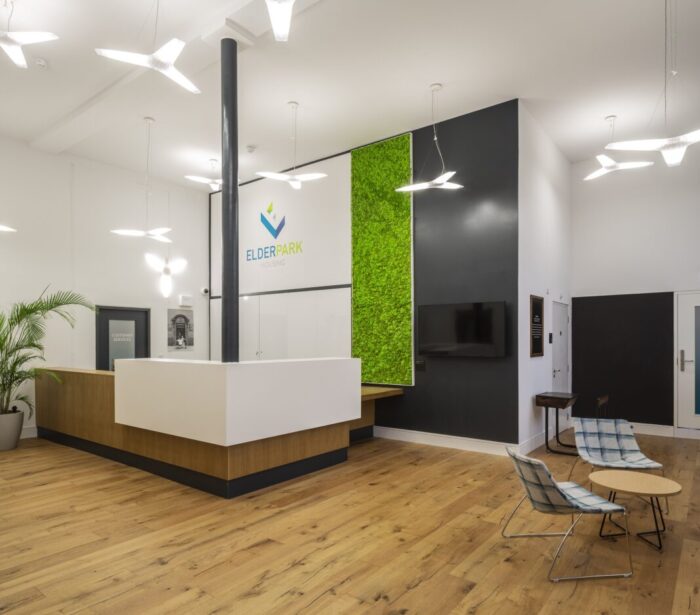 John Gallacher, Arc-Tech MD, said, "The former Hills Trust School is a popular landmark for the Govan community so it was a privilege to help conserve this building for the enjoyment of future generations. The new office space will greatly assist Elderpark Housing in their efforts to support their tenants with the building services provided by Arc-Tech creating a safe, comfortable working environment.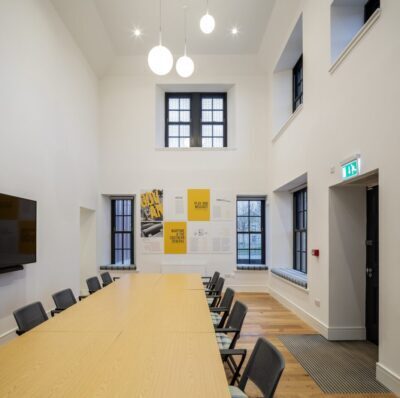 "I am also proud to state that the contract helped sustain three trade apprenticeships. We are delighted to have given our boys – Marc, William and Finn – such valuable and unique working experience as part of their industry-recognised, four-year programmes."
The new offices are situated next to a new affordable homes development, also being delivered on behalf of Elderpark Housing. Arc-Tech has helped support the construction programme by installing renewable services in the form of solar PV. The 82-home development is due to be handed over early this year.