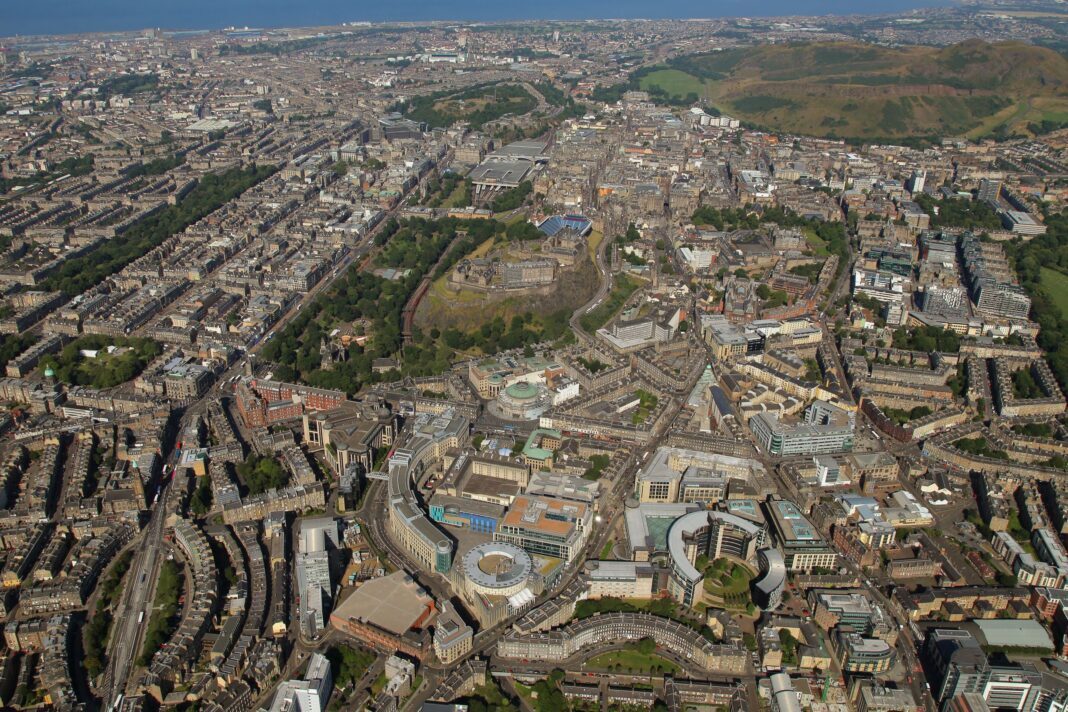 NEW research has highlighted the 'resilience' of Edinburgh's office market during the past year.
Knight Frank analysis revealed take-up neared 500,000 sq ft, with demand remaining 'strong'. The commercial property consultancy found that 490,585 sq. ft. of office space was transacted over 12 months, despite the Covid-19-related challenges. This figure compares to 650,000 sq. ft. in 2019.
Knight Frank said rents had 'generally remained steady', with anticipated downward pressure from 'grey' space – previously occupied accommodation re-introduced to the market – yet to materialise.
Toby Withall, office agency partner at Knight Frank Edinburgh, said, "Edinburgh's office market has performed remarkably well considering the wider economic context and lockdown restrictions of 2020. While the annual take-up figures are boosted by Baillie Gifford's pre-let at The Haymarket, a commitment of this size to the city is a shot in the arm in normal circumstances – let alone during a pandemic – demonstrating the attractiveness that Edinburgh has for businesses even during times of extreme uncertainty.
"Throughout the pandemic, the supply-demand dynamics that characterised Edinburgh have not particularly changed and, when organisations can return to offices and demand follows, we will likely encounter a shortage of brownfield and new development land, which could have an upward knock-on effect for rental growth.
"While the great work-from-home experiment that took place last year has accelerated some workplace trends by 10 years, it has also underlined the enduring role that offices have to play, as a place for people to collaborate, socialise, and educate. That said, landlords may find that while there is still strong demand, occupier requirements have evolved, and they are looking for more from their space.
"Businesses are increasingly looking for quality, flexible offices that are fully furnished, cabled, and fitted – a 'plug and play' option for them to hit the ground running as they aim to recover from the effects of 2020 and return to growth. On the other hand, while there is some availability, occupiers will also need to move quickly to secure the limited supply of this type of accommodation.
"The introduction of another lockdown will likely have a significant impact on the first quarter of 2021. However, all things being equal, we expect this will push pent-up activity back to the second and third quarters of the year, rather than result in fundamental changes to the need for property. Regardless, occupiers delaying decisions too long into 2021 may find themselves with a narrower set of options to choose from."