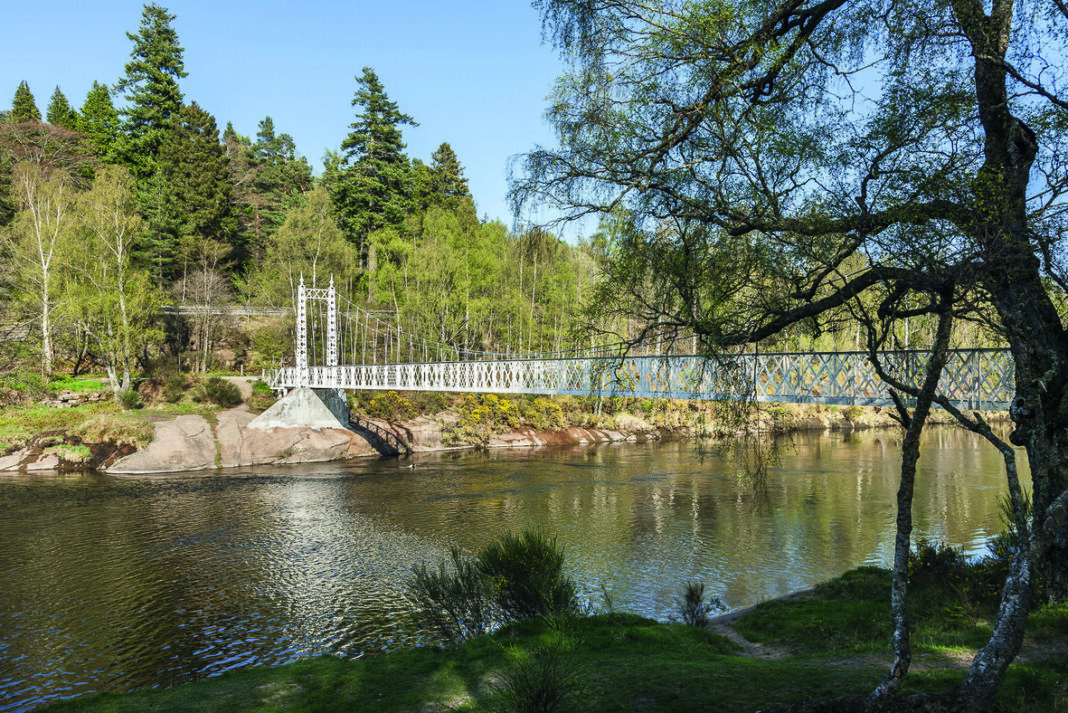 THE project to repair the Cambus O'May suspension footbridge has been paused until the current Covid-19 restrictions in Scotland are eased, Aberdeenshire Council has announced.
The local authority said that the decision was taken in the interests of health and safety, following the Scottish Government's latest advice to stay at home and avoid all unnecessary travel.
Aberdeenshire Council's bridges section has worked alongside Mosstodloch-based firm, Moray Blast, on the project – with work first commencing in August of 2020.
A spokesperson from Aberdeenshire Council said, "It is hoped that an easing in the current Covid-19 restrictions will enable the contractor to return to site and complete the remaining minor adjustments before the bridge can be returned to use."