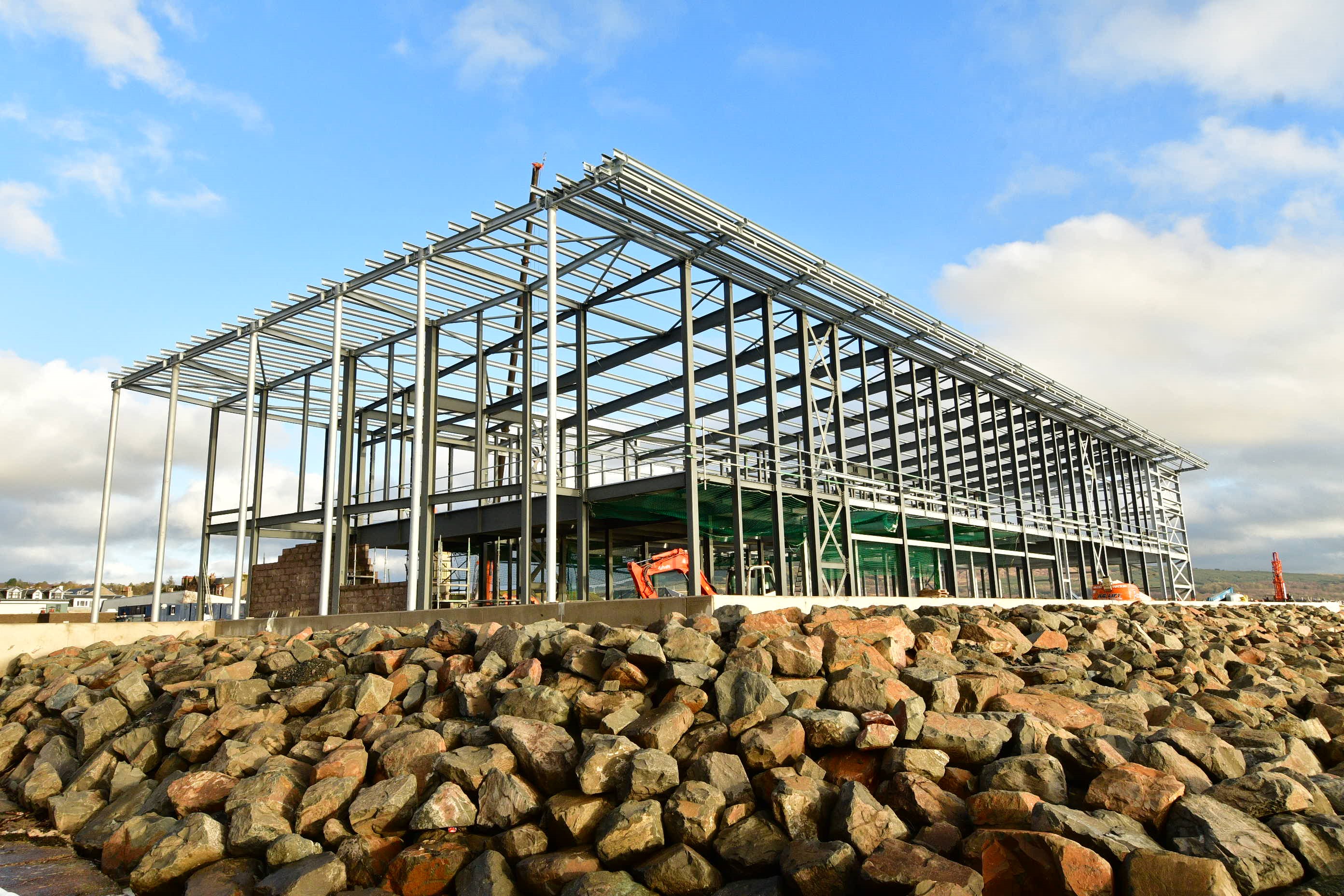 ARGYLL and Bute Council has said it is 'encouraged' that construction can still go ahead, as it moves forward on major projects across the constituency.
Heron Brothers Ltd has returned to the £22 million Helensburgh Waterfront development site, with the steel construction well underway for the new leisure centre. The local authority said that the main focus is now the completion of rock armour to improve coastal flood defences and pouring the new swimming pool floor.
Further to this is the £15 million refurbishment of Rothesay Pavilion, which the council said is gathering pace with reinstated temporary heating to the building, fabric protection works completing and work due to start on the protecting of the mechanical plant and equipment currently on site.
Councillor Gary Mulvaney, policy lead, financial services and major projects at Argyll and Bute Council, commented, "In such challenging times, we are encouraged by the latest news that construction can still go ahead. Building for the future in Argyll and Bute has never been more important to our communities and businesses. Major projects such as the Helensburgh Waterfront development and Rothesay Pavilion offer hope and the first green shoots of recovery, and will provide a much needed boost to the local economy.
"We want Argyll and Bute to offer the best in visitor and community facilities and look forward to welcoming people back to this special place when it is safe to do so. It's encouraging to see even in the most difficult of days, progress is still being made."