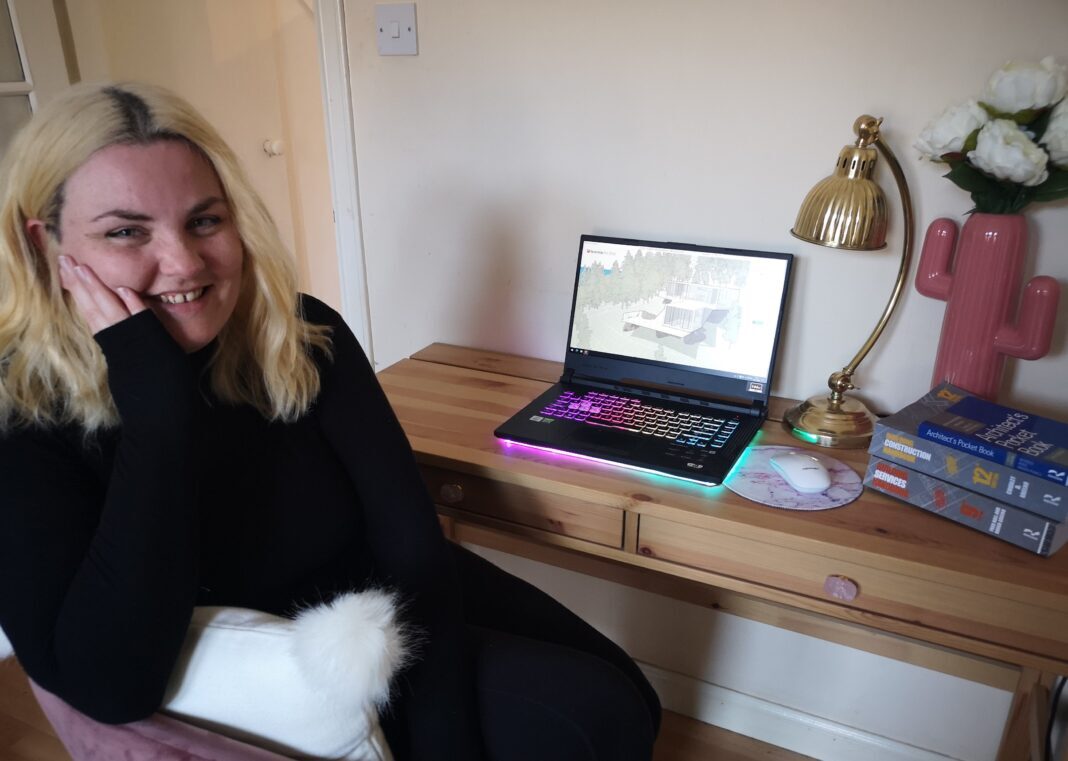 FIFE College has revealed it has introduced a new 'virtual desktop' to give construction students access to high spec software from home.
Built environment and interior design students across the college can use programmes including AutoCAD, Revit, Google SketchupPro and the Adobe Design Suite on almost any device with an internet connection.
The move follows the college investigating what top construction and architectural firms were doing to conduct design and digital asset work whilst operating under Covid-19 restrictions.
HNC architectural technology student Rachael Livingstone, from Kirkcaldy, said, "This new and exciting platform is great for inclusivity. Being able to access such lucrative software will be hugely beneficial to my progression in my education to become an architect. Not having to worry about buying a pricey high spec laptop will be less of a strain on finances that have already been hit hard due to these unprecedented times.
"Access from home to the software will also be valuable as my class bubble does not get full access to the college campus at the moment due to the restrictions. This means we can gain a true college experience and gain valuable skills even though we have less in-class time just now."
Marc Fleming, academic and quality manager for the Faculty of Engineering, Science, Technology and Built Environment at Fife College, commented, "The new virtual desktop for our built environment and interior design students is a great example of student-centred innovation and collaboration within the college and I have to thank our digital team for listening to our proposition then enabling this. Our virtual desktop will ensure learners' needs are met regardless of the circumstances and it makes a strong statement towards eradicating digital exclusion in the region.
"Without the introduction of the new desktop, students may have had to spend a lot of money on a high spec laptop to run these programmes from home. Being able to access these programmes remotely, without having to install anything either, now gives all students greater flexibility in terms of how they engage with their studies."