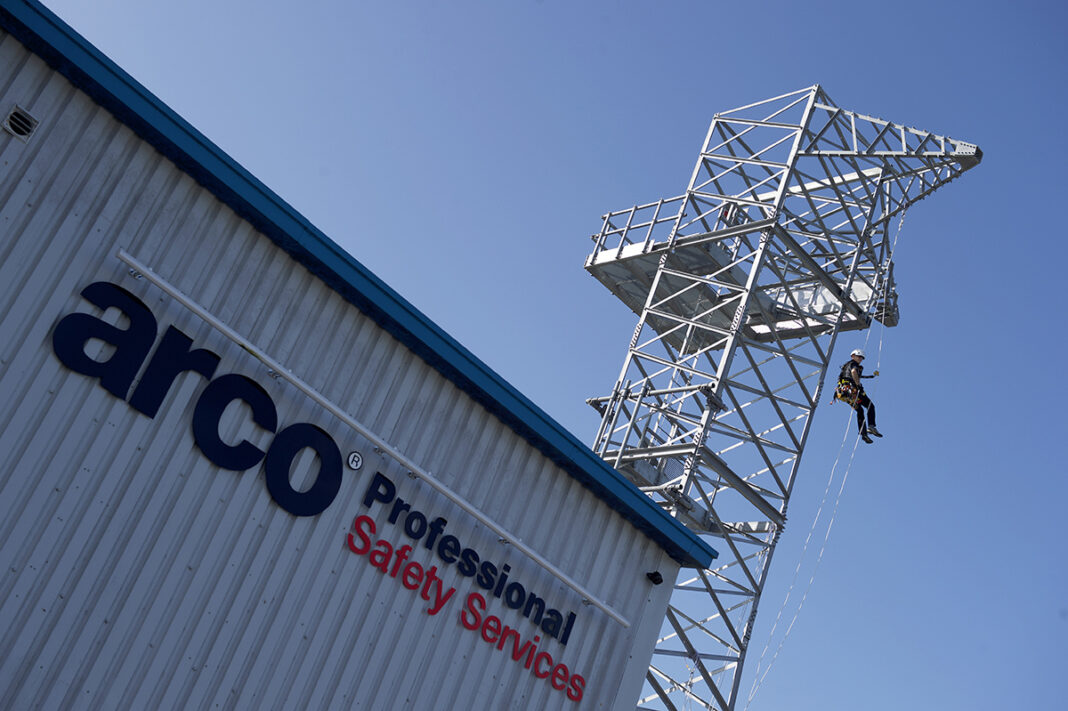 SAFETY specialist Arco has opened a new safety centre in Linlithgow, described as providing delegates with 'realistic, practical training' that simulates real-life hazards.
The centre offers purpose-built training facilities for high-risk working environments including working at height and confined spaces.
Facilities range from a 20-metre-high outdoor mast for working at height training, to an internal confined space training 'labyrinth' including more than 30 metres of traverse capability and a variety of entry points.
The centre can accommodate both large and small groups for training, seminars and meetings, including health and safety training, respiratory training and face fit testing.
Jamie Sadler, commercial director at Arco Professional Safety Services, said, "You can prepare for the risks you know about. But what about those you don't?  We're on a mission to bring about real, long-term cultural change. The launch is a celebration for all us at Arco because the bigger our geographical presence is; the more organisations we can keep safe."