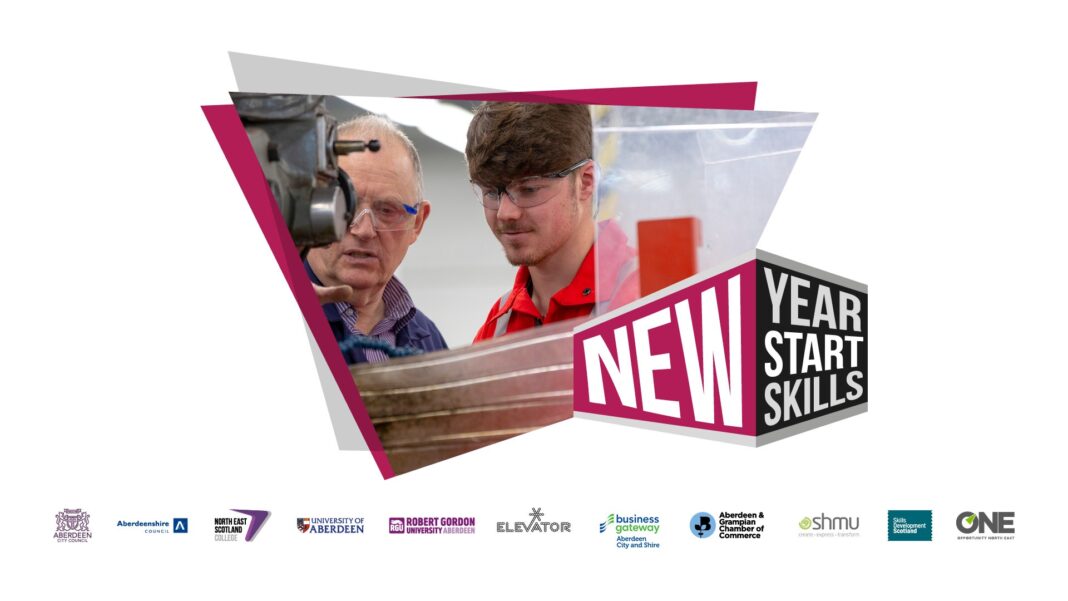 AN initiative to increase employment opportunities in Aberdeen and the north-east has been launched by partners from across the region.
The project forms part of the Aberdeen City Council socio-economic rescue plan, which was created in response to the impact of Covid-19.
Under the campaign banner, 'New Year, New Skills, New Start', advice and support will be offered to key groups identified as part of the recovery plan – from school leavers taking their first steps towards employment to adults returning to education and training with a view to upskilling for career progression or retraining to enter a new sector.
The council said that throughout January and February the spotlight will be turned on opportunities for upskilling, retraining and enterprise support ranging from part-time and distance learning options to free courses, full-time studies and entrepreneurial programmes.
Led by the local authority, the campaign brings North East Scotland College (NESCol), Robert Gordon University (RGU) and the University of Aberdeen together with national agencies, business organisations and community groups.
The partnership includes Aberdeen & Grampian Chamber of Commerce, Aberdeenshire Council, Business Gateway Aberdeen City & Shire, Elevator, Opportunity North East (ONE), Skills Development Scotland and the Aberdeen Employability Training Providers Forum.
Aberdeen City Council co-leader, councillor Jenny Laing, said, "In establishing the socio economic recovery plan, the council recognised the importance of partnership working as the Aberdeen city region responds to the economic shock Coronavirus has caused.
"The human cost of the pandemic has been heartbreaking and the economic cost is also significant. The business landscape and employment market has been impacted in many different ways in the past 12-months and it is vital we work collaboratively to ensure that 2021 is a year of opportunity, in the face of continued challenges.
"Innovation and diversification are more important than ever in our regional economy. To support that positive change, learning and training will be crucial as the workforce adapts and evolves. We look forward to working with stakeholders to increase awareness and access to the huge range of options that are open to all."