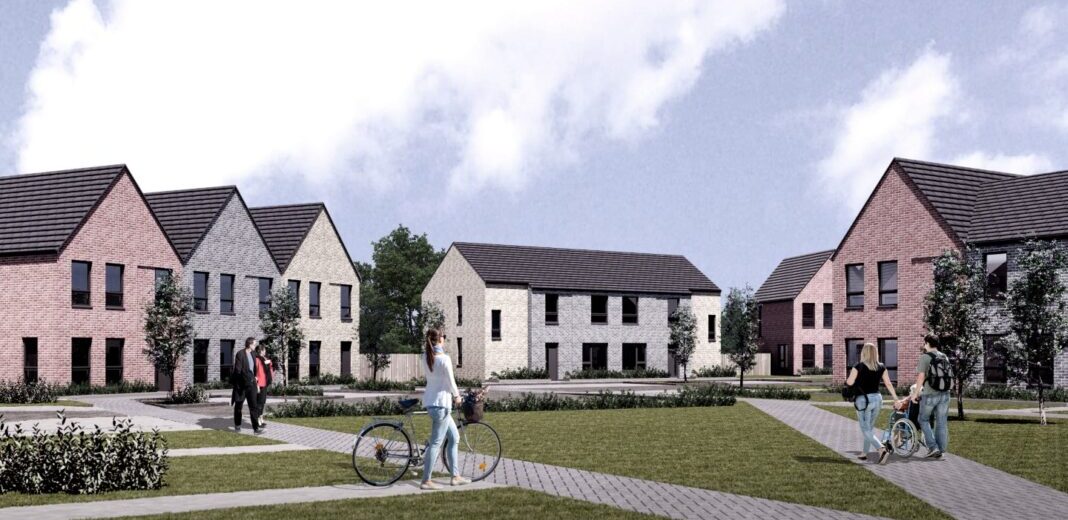 WORK on a 47-home development at Balgraystone Road in Barrhead is progressing well, East Renfrewshire Council has confirmed.
CCG (Scotland) Ltd commenced work on the project in October, with the local authority anticipating the first new tenants to move in by June 2021.
The development will comprise of 47 homes, including six one and two-bedroom wheelchair adaptable flats, twelve two-bedroom flats, 26 three-bedroom homes and three four-bedroom houses.
Councillor Danny Devlin, convenor for housing and maintenance at East Renfrewshire Council, said. "I am delighted that in this most difficult of years, we have yet another house build project underway for the people of East Renfrewshire. This year has highlighted how important it is for people to have a safe place to call home, so I am pleased that it won't be too long before we handover the keys to yet more high-quality homes for tenants and their families.
"Our house build project, which started in 2018, has provided homes to over 390 people across East Renfrewshire and we are committed to increasing this over the coming years.  Barrhead is very important to East Renfrewshire's future plans and I look forward to seeing this site continue to develop and benefit residents for generations to come".
CCG Managing Director, David Wylie, added, "Balgraystone is the latest positive chapter in CCG and East Renfrewshire Council's strategic partnership. We have continued to deliver quality, energy-efficient homes as well as sustaining support to community groups across Barrhead with Balgraystone continuing on this trend with two new jobs, six work placements, school curriculum support and localised investment delivered as a result.
"We look forward to seeing how works progress in the New Year."