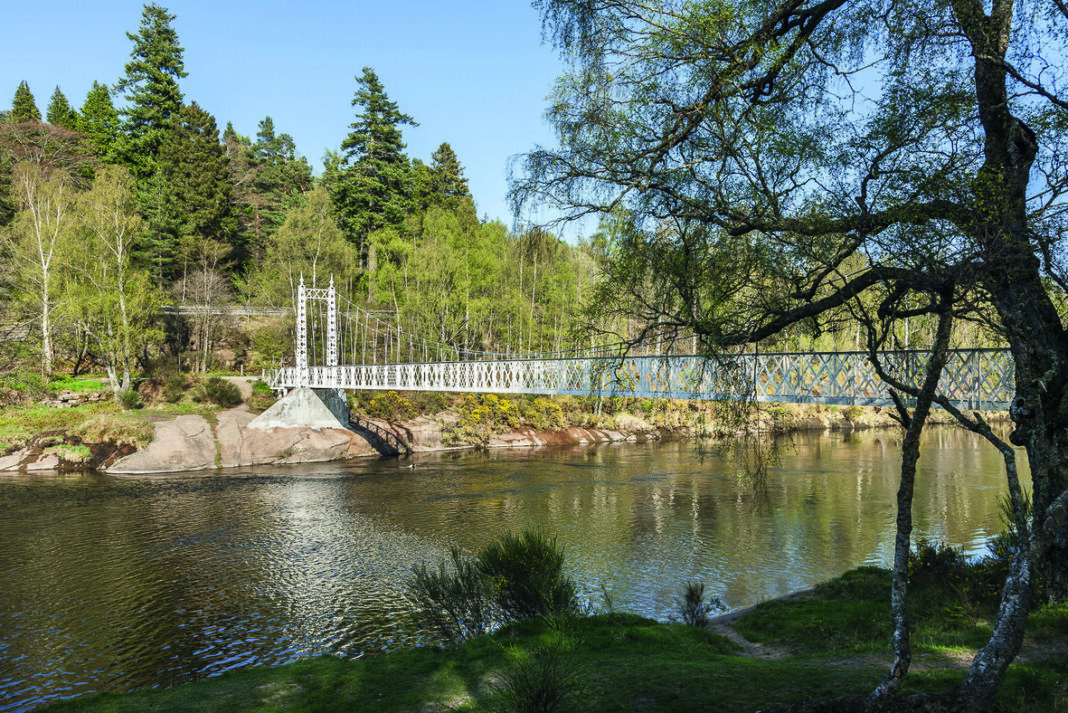 REPAIR work to the Cambus O' May suspension bridge will continue into the first couple of weeks of 2021, Aberdeenshire Council has confirmed.
The B-listed structure over the River Dee was 'severely' damaged by floods during Storm Frank at the end of 2015, with repair work beginning in August of 2020.
Forming part of the Cairngorms National Park's core path network, it is a popular spot for locals and visitors. However, the local authority has urged the public to avoid the bridge until work is completed.
Aberdeenshire Council's bridges manager, Donald Macpherson, said, "It has been a major undertaking to repair the Cambus O' May Suspension Bridge and our thanks go to the contractors Moray Blast for the very impressive work they have undertaken to-date.
"Naturally, everyone would have liked to have had the bridge reopened ahead of the fifth anniversary of Storm Frank, but such projects do take time and it is crucial that we ensure everything is correct."