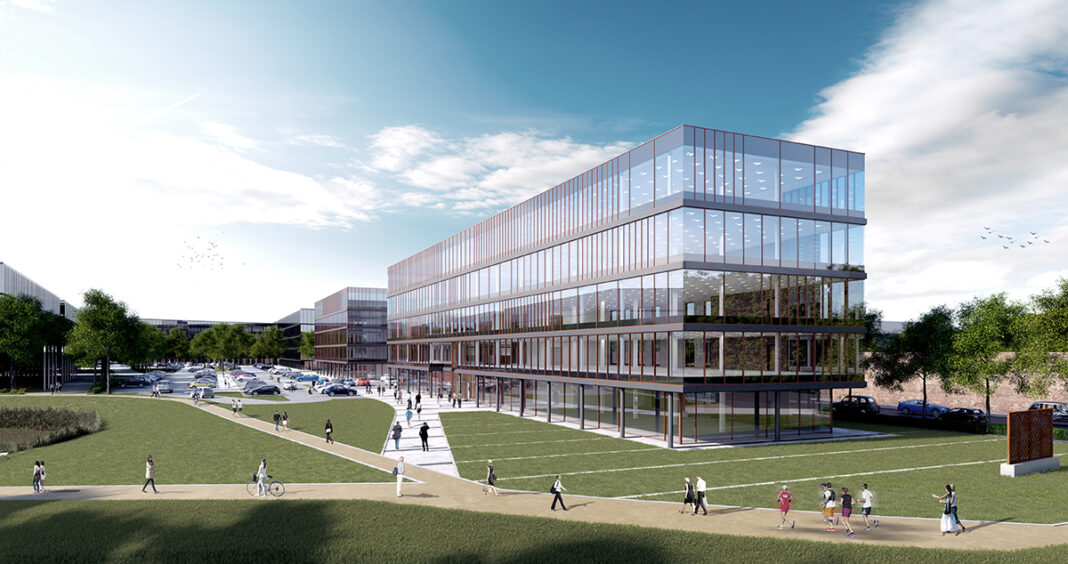 By Andy Cunningham, senior director at CBRE
A recent report published by CBRE shows that Grade A office supply in Glasgow has now reached a critically low level and, with just one more modest letting, the city could be left with nothing to offer potential tenants or investors.
When we carried out our first ever detailed survey of the city's office market, we found that although Glasgow holds the title of Scotland's largest office market, alarmingly, only 6,400 sq ft, or 0.02%, of Grade A space out of a total 2,067,464 sq ft is actually available.
Equally, while the city currently has 1.4 million sq ft of office space under construction, a whopping 81% has already been snapped up by occupiers including Barclays, HMRC, Virgin Money and JP Morgan.
For companies coming to the end of their existing leases or occupiers considering locating in the city, this presents a serious problem, particularly set against a backdrop of refined occupier requirements to suit their post-Covid needs.
Within the commercial property market, we are starting to see some encouraging signs of recovery. While the pandemic certainly accelerated the trend for home working, it also revealed its limitations and highlighted that an organisation's success relies on face-to-face interaction, collaboration and the development of employees – none of which can be sustained by virtual meetings alone.
Occupiers are now looking for spaces that are firmly focused on improving sustainability, employee wellbeing and organisational resilience. The importance of building rating schemes and delivering spaces with fresh air, lots of natural light, low energy consumption and access to space, both indoors and outdoors, are top of the wish list.
Organisations are also looking at buildings that are designed to provide a variety of working environments to meet the needs of their diverse employee base and cultural attitudes are heavily centred around inclusivity and employee wellness. Together with need for new, green infrastructure investment, we are seeing demand for offices that are easily reached by car, bike and walking.  Access to state-of-the-art technology that can support a hybrid model, developed around the head office, local hub office and home working is also a key consideration.
However, with such extreme scarcity of Grade A stock and older buildings unable to compete in terms of technology and environmental features, it's time for occupiers to start planning ahead for their future office requirements so they are not left with a deluge of unsuitable or outdated options.
A good example of an attractive option to the market is Magenta, a 20-acre urban, Grade A office park which lies just over a mile from Glasgow city centre and illustrates a blueprint of a workplace of the future.
The technology infrastructure on offer here is what you expect from a Grade A building but importantly,this new business park can flex its requirements to provide new speculative and sustainable buildings, designed to complement current environmental requirements and is centered around staff wellbeing.
The park is also well-connected by rail, road, cycle and walking routes to both the city centre and outlying commuter towns and offers a number of advantages in terms of employee wellness, thanks to its proximity to parks and green spaces.
It's encouraging to see that business parks, like Magenta, are going some way to address the significant shortfall in high quality, flexible office stock. However, there is no doubt that Glasgow is just one of the many cities across Scotland that have now reached dangerously low levels of quality office accommodation available.
The market has suffered from critically low levels of quality office stock for years; however, the difference is that pre-Covid, sustainability, access to outdoor space and wellness measures were 'nice-to-haves', now they are fast becoming 'must-haves'. Occupiers need to implement property searches much earlier than previously to meet their new needs.  The crisis has fast tracked the evolution of our office requirements and now it's time for cities to take stock and act quickly.