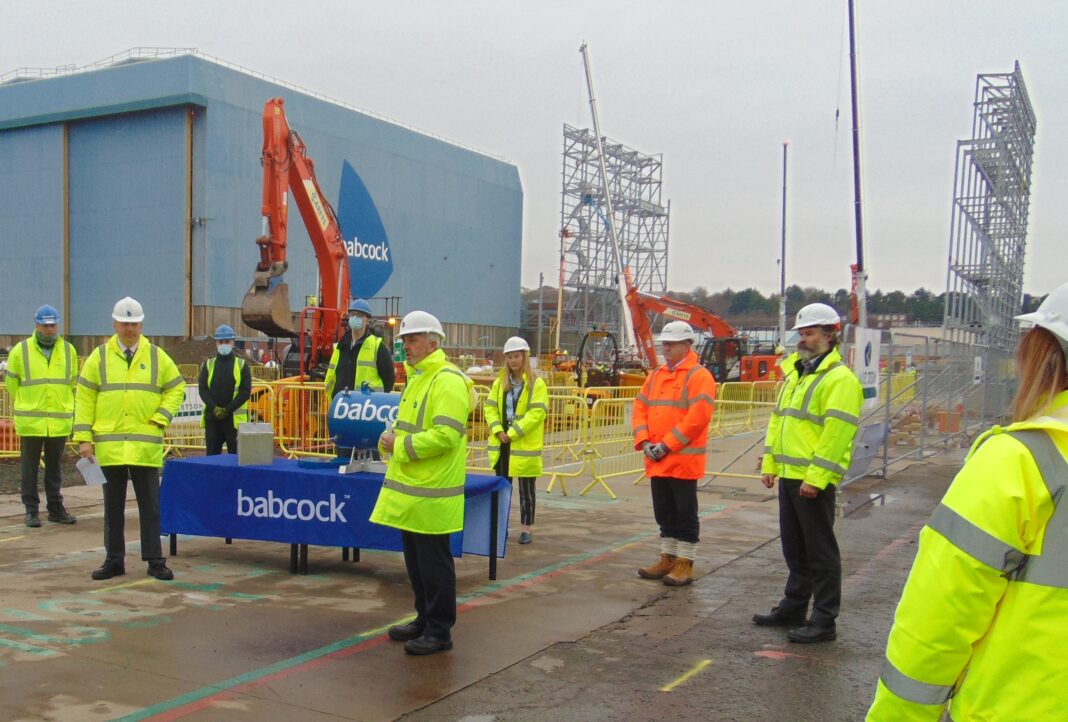 THE UK Government has welcomed the start of construction of Babcock's mammoth module hall in Rosyth.
Standing at 147 metres long, the hall includes 30 metres high 'megadoors' and will be able to accommodate two vessels being assembled at the same time side-by-side. Robertson is carrying out the work, after being awarded a £31.5 million contract by Babcock.
With the steel structures now in place, ship assembly is expected to commence in 2021. Equipped with 'state of the art' manufacturing facilities and new digital systems, the UK Government said that the project represents a 'revitalisation' of the shipbuilding industry.
It added that the project maintains 100 jobs and creates five new full-time roles at Robertson, while supporting a further 100 positions nationally throughout Robertson's supply chain. The firm has also committed 'significant' orders to local Scottish suppliers for the assembly hall build.
The UK Government's defence secretary, Ben Wallace, said, "Defence underpins a wealth of jobs and investment across the entire United Kingdom. Babcock's 'frigate factory' in Rosyth demonstrates the huge footprint of prosperity that defence brings.
"This vast industrial facility will see Scottish shipbuilders build our latest warships that will take pride of place in the Royal Navy fleet."
David Cairns, regional managing director at Robertson Construction, said, "This contract award further illustrates our capabilities in the Defence sector, and we are delighted to be working with Babcock.
"Enabling works commenced in April and the main contract began in September.  Phase one of piling is complete which enabled the steel structure to commence in mid-November, the facility will be completed in summer 2021 in order that Ship Assembly can commence.
"Throughout the Assembly Hall build we will be seeking to support local employment and spend where possible. We have already committed significant orders to local Scottish suppliers and created five new full-time roles which have been filled by members of the local community."