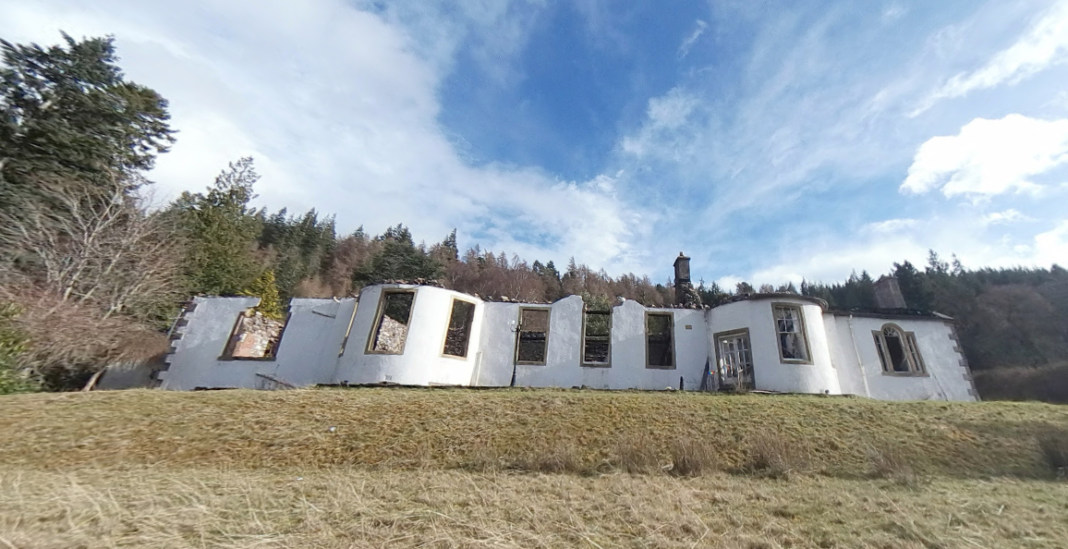 PROPOSALS to redevelop the former home of Led Zeppelin guitarist, Jimmy Page, have been approved by The Highland Council.
The Boleskine House Foundation SCIO is behind the plans for the restoration of the Boleskine House estate on the banks of Loch Ness.
The registered charity's plans include the reinstatement of, and alterations to, the fire-damaged Boleskine House so that it can once again operate as a residential property; the construction of ten holiday units, a reception, store, and car park.
The holiday units will be individually set into the hillside, with grass roofs and comprise of two bedroom units. They will feature larch timber cladding, double glazed timber windows and use a green roof system.
Last month (November), the charity denied that the redevelopment was coming as a means of creating a 'pilgrimage site for satanists'. Fears were raised after it emerged that alleged satanist Aleister Crowley, who once described himself as the 'wickedest man in the world', previously owned Boleskine House until 1913.
However, trustees of the Boleskine House Foundation publicly stated that the allegations of such a site being created are false and 'grotesquely' unfounded.
The foundation wrote in a planning statement to the Highland Council, "The Boleskine House Foundation's ambition for Boleskine House is to conserve and to sympathetically rebuild the Category B Listed structure back to residential use, whilst also allowing limited guided tours of the impressive public rooms and external grounds. The purpose of the guided tours being to answer the present public interest in the fascinating history of the site as well as to promote the ethos of historic building conservation.
"The house's previous proprietors (most notably, parliamentary diplomat Archibald Campbell Fraser of Lovat, mountaineer and esoteric author Aleister Crowley and rock and roll musician Jimmy Page of Led Zeppelin fame) are all a part of the story of the place but they do not directly influence its future use. There is no intention for the house to become a place of pilgrimage or ritual, nefarious or otherwise. Indeed, such matters are strictly prohibited by the foundation's constitution, and it could not undertake such actions in any event as it would be a breach of Scottish charities law."