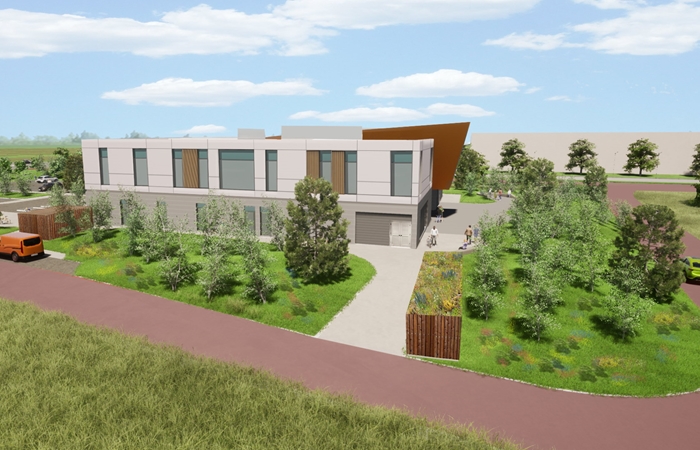 PLANNING permission has been secured for the build of a new innovation centre at the University of the Highlands and Islands campus in Inverness.
The facility is a joint project between the Highlands and Islands Enterprise (HIE) and the University of the Highlands and Islands.
Austin-Smith:Lord is behind the design of the centre. It will form part of a wider project with NHS Highland in the development of an elective care facility at the Inverness campus. HIE said the projects will create around 190 jobs.
Ruaraidh MacNeil, HIE's director of business infrastructure, said, "This is a major development for Inverness and for the Highlands and Islands. The life sciences innovation centre will generate new commercial opportunities including new business start-ups, attracting new companies to the area, creating high value career opportunities. It will also support the continued growth of the University of the Highlands and Islands through new research and other development opportunities.
"The nearby NHS Highland facility, meanwhile, will improve the health outcomes and patient experience across the Highlands and Islands. All of this will help attract and retain new talent for the region."
Fiona Larg, chief operating officer and secretary at the University of the Highlands and Islands, added, "We are delighted that planning consent has been granted for this collaborative venture. The development will increase our research in fields such as medical nanotechnology and active health and will help us to provide greater support to the region's life sciences sector. We hope to create a facility of national significance which will bring economic benefits to our region through innovation, commercialisation, company and job creation and the attraction and retention of talent."
Procurement of a contractor to build the centre is expected to get underway in early December.