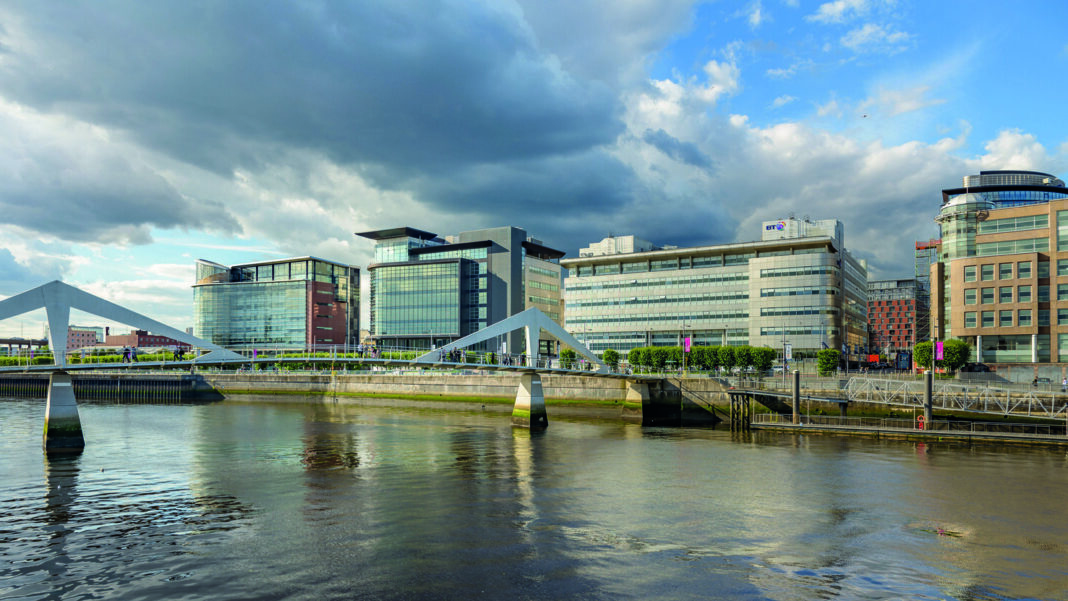 FUNDING has been secured for the delivery of improvement works to Glasgow's Tradeston Bridge.
Glasgow City Council will contribute £1.2 million towards the works while Barclays have backed the project with £1 million.
Along with the improvement to the bridge is the planned creation of the 'Tradeston links', which will see enhanced lighting at three nearby railway underpasses to encourage active travel to and from the emerging Barclays Glasgow Campus.
The Barclays campus is being constructed on 500,000 square feet of office space at the 3.7 hectares Tradeston waterfront site. Developer Drum Property Group is creating a major mixed-use development on seven blocks featuring grade A office spaces, flats, a mix of local amenities and landscaped public spaces – with Barclays being the principle occupant.
The council said it will now progress discussions with Barclays on the formal agreement on the bridge and public realm works.
Councillor Susan Aitken, leader of Glasgow City Council and chair of the Glasgow City region cabinet, said, "The development of this site is already transforming Tradeston and that part of the Clydeside, and will deliver a tremendously significant and welcome boost to Glasgow's economy. Working with Barclays, this investment in improvements to Tradeston Bridge and the local public realm will play a key part in the regeneration of the area, making it more attractive to the many people who will soon be working and living there."
Vivienne Grafton, global head, CRES and location strategy at Barclays, added, "The Barclays Glasgow Campus will create world-class facilities for our business as we continue to grow our headcount in Scotland.  The campus will revitalise this area of Tradeston and act as a catalyst for wider improvements including the enhancements being made to the bridge and quay. Our match funding with the city deal is one of a number of initiatives we are supporting so that our overall investment benefits the community in Glasgow."
The Scottish Government's infrastructure secretary, Michael Matheson, commented, "It's great to see such significant progress in delivering this transformative project, with the partnership between private and public sector working in a positive way to unlock a development that will result in sustainable and inclusive growth for the region. The Scottish Government is a full partner in the Glasgow city region city deal, contributing £500 million over 20 years. The investment in this project through the deal will contribute to the region's economic recovery by creating jobs, and providing the commercial infrastructure to support and attract businesses to Glasgow and the surrounding areas. It also encourages active travel supporting walking and cycling infrastructure in the area."