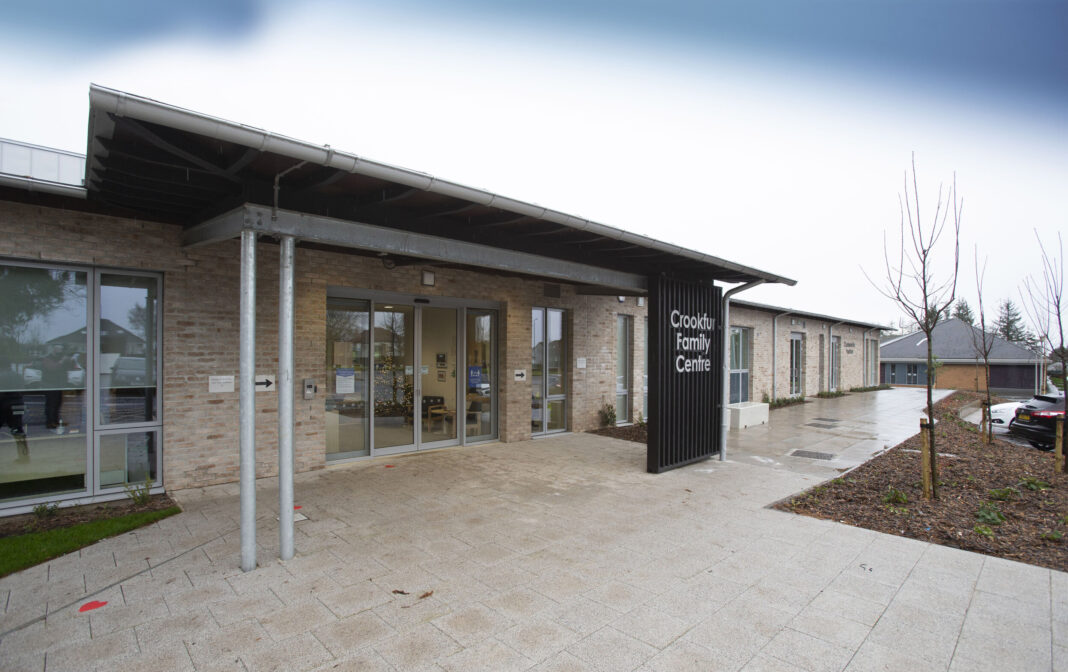 THE first nursery facility to be completed as part of East Renfrewshire Council's £28 million investment in increased free childcare has opened.
Crookfur Family Centre is the first of six new facilities which are being built by Heron Bros.
The new facility will operate for 50 weeks of the year, providing large play rooms, quiet rest zones, a baking area and children's dining area. It will allow for outdoor activities, with a boot room, toilets accessible from the outside area and a covered outdoor learning den.
Built on the site of the former Crookfur Pavilion, the council said that the facility will provide 120 places for local children and also has an area for use by the community and changing rooms for community sport.
Councillor Paul O'Kane, convener for education and equalities, said, "I'm delighted to see the first of our six new nurseries now open to children and it won't be long until the others are completed too. We have worked so hard to deliver these fantastic facilities, which will support our youngest learners at the start of their educational journey. We are committed to providing the very best learning environments for all the children and young people in East Renfrewshire and it is clear from the new Crookfur Family Centre that we have achieved just that."
Crookfur Primary headteacher, Sheen McGuigan, added, "Our children and their families can't wait to get settled into this amazing new building. We are delighted to get the children in before Christmas to give them a chance to explore their new surroundings before the break. Everything about the new family centre is fantastic, especially the outdoor space which will allow all our children to expand their curiosity through play. The staff are just as excited as the children and we're looking forward to working closely with families as part of this new adventure for Crookfur."