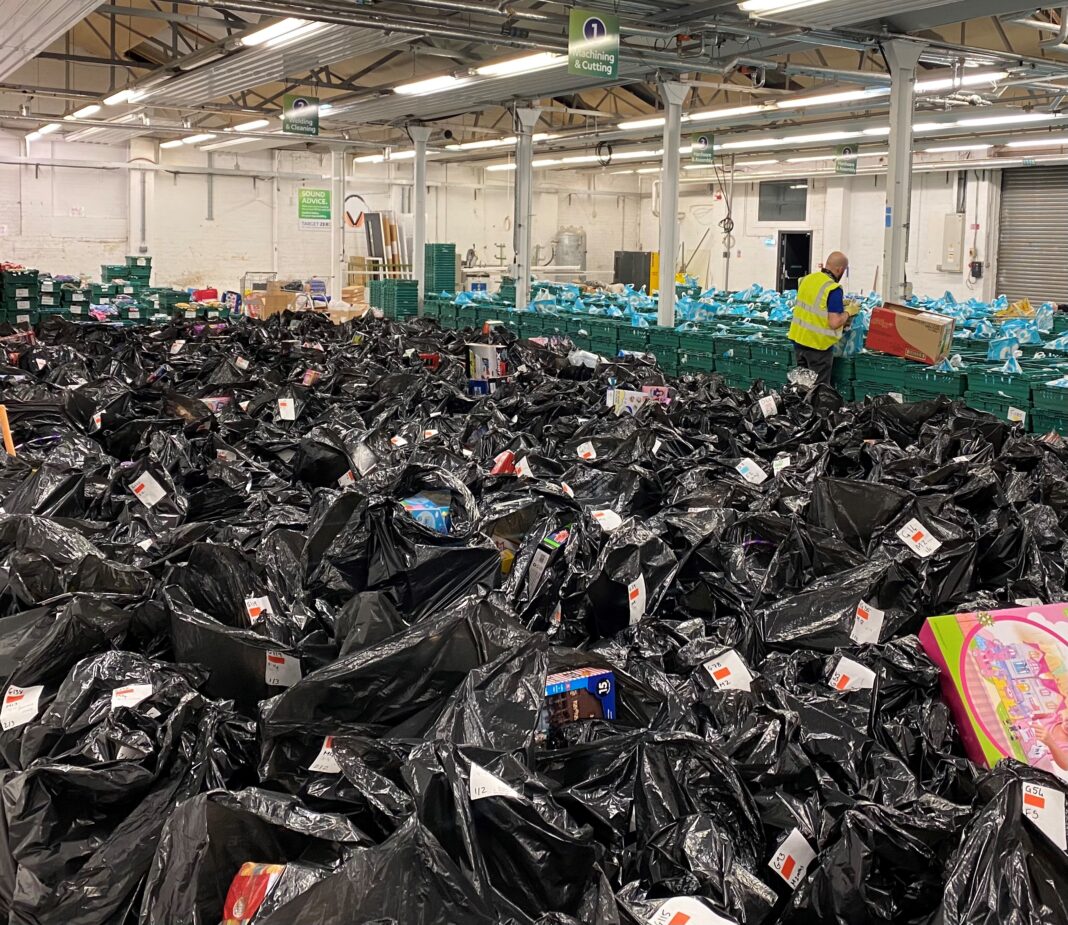 STAFF from doors and windows manufacturer CMS Group have raised more than £1,200 in a year-long fundraising campaign for the Christmas appeal of The Cottage Family Centre.
Every December, the Kirkcaldy-based charity undertakes the mammoth operation of mobilising a team of volunteers to deliver crates containing food, children's toys and clothing to over 1,300 children and their families throughout the Kirkcaldy area.
Members of the CMS team, led by its contracts manager John Deacon, volunteer every year to provide hands-on support for this exercise – including the use of its vans for deliveries and a facility at the company's Hayfield site for storage, preparation of the crates and distribution. This year the firm has gone the extra mile by raising money over the past 12 months to enable the Cottage Family Centre to purchase more items for inclusion in the crates.
Pauline Buchan, strategic manager at the Cottage Family Centre, said, "We'd like to say a big thank you to the team at CMS who have always played a big part in helping us get packages to so many families on our Christmas appeal delivery day. The extra donation is so very welcome to help us make sure that no child in our area will go without at Christmas."
Billy Semple, account director at CMS Group, added, "The Cottage Family Centre's work is so important in helping families who are facing some very challenging circumstances, which is why we are dedicated to providing assistance throughout the year and, in particular, for their Christmas appeal. Well done to John Deacon and his colleagues for saving a little bit every week throughout 2020 to add to the overall fund available to buy much-needed food, toys and clothing."