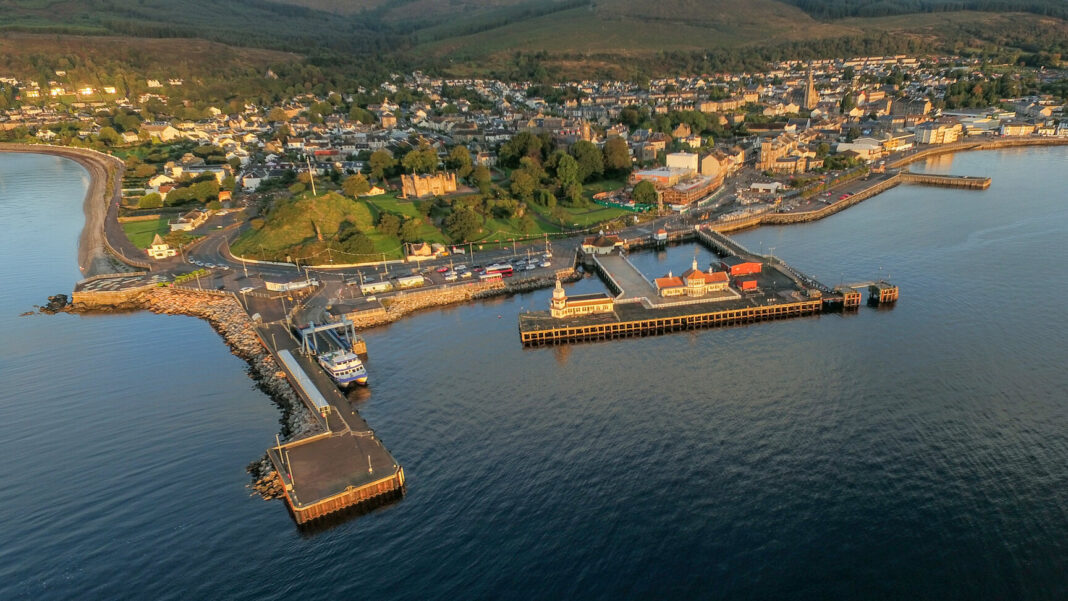 A £1.9 million project to regenerate Dunoon town centre, restore its historic buildings and celebrate its culture and history has made strong progress, Argyll and Bute Council has said.
The Dunoon conservation area regeneration scheme (Dunoon CARS) works with property owners to provide grants to support building repairs with the aim of safeguarding historic properties and enhance the town's visual appearance via the use of traditional construction materials and techniques.
The initiative is funded by both Historic Environment Scotland (HES) and Argyll and Bute Council, with a cumulative value of £1.9 million – £1.6 million of which is available via grants to property owners.
Currently in its fourth year, an update on the project's progress was given to councillors today (December 1).
Eleven shopfront grants were awarded and repair and restoration work at three properties – Bookpoint, Kent's of Dunoon and Gibson's Electrical – has now been completed. Three further grants have been made for work on Girard's Jewellers, Right Medicine Pharmacy and The Beauty Box.
Four small repair grants for properties in the town's Argyll Street were awarded and work has now been completed on these with a further two tenement repair projects scheduled to start shortly.
Various training initiatives and public events have also been held to complement the wider work of the programme. These have included information sessions on the repair and maintenance of traditional buildings and shopfronts and a visual merchandising event for business owners to explore ideas for store design and window displays and visual merchandising.
An open day was arranged to encourage people to share their memories of Dunoon and an exhibition celebrating the Shopkeepers of Argyll Street, staged in partnership with Castle House Museum and Architecture Fringe, which the council said proved 'extremely' popular with local people.
The local authority added that a 'highly' successful course promoting traditional building skills was also held as part of a partnership between HES, Argyll College UHI, Dunoon Grammar School and Developing the Young Workforce.
Six Dunoon Grammar School students worked on an outbuilding within the grounds of the Burgh Hall, with the help of local contractor, John Browne (Strone). The students worked on modules including design/architecture, stone masonry, carpentry and joinery, and painting and decorating. On completion, five students received qualifications.
Councillor Bobby Good, chair of Bute and Cowal area committee, commented, "We've seen excellent progress over the past year on the Dunoon CARS project as part of the council's work to enhance the town's appearance, celebrate its heritage and support its economic recovery.
"Clearly, like all towns and cities across Scotland, Dunoon has been impacted by the pandemic. This project has an important role to play in the year ahead to tackle the challenges which lie ahead and assist the town's ongoing economic recovery."