THE design for the creation of a gathering place at the River Ness in Inverness city centre has been approved.
The Highland Council project will look to create a spot in Inverness city centre for people to come together and enjoy the natural beauty of the river and its surroundings.
It will feature an amphitheatre, with elements on both banks to 'frame' the river, further to this will be a walkway, seating area and viewing point.
The local authority said that work on the project is expected to begin in the new year, with off-site construction firm Simpsons possibly commencing work as early as January.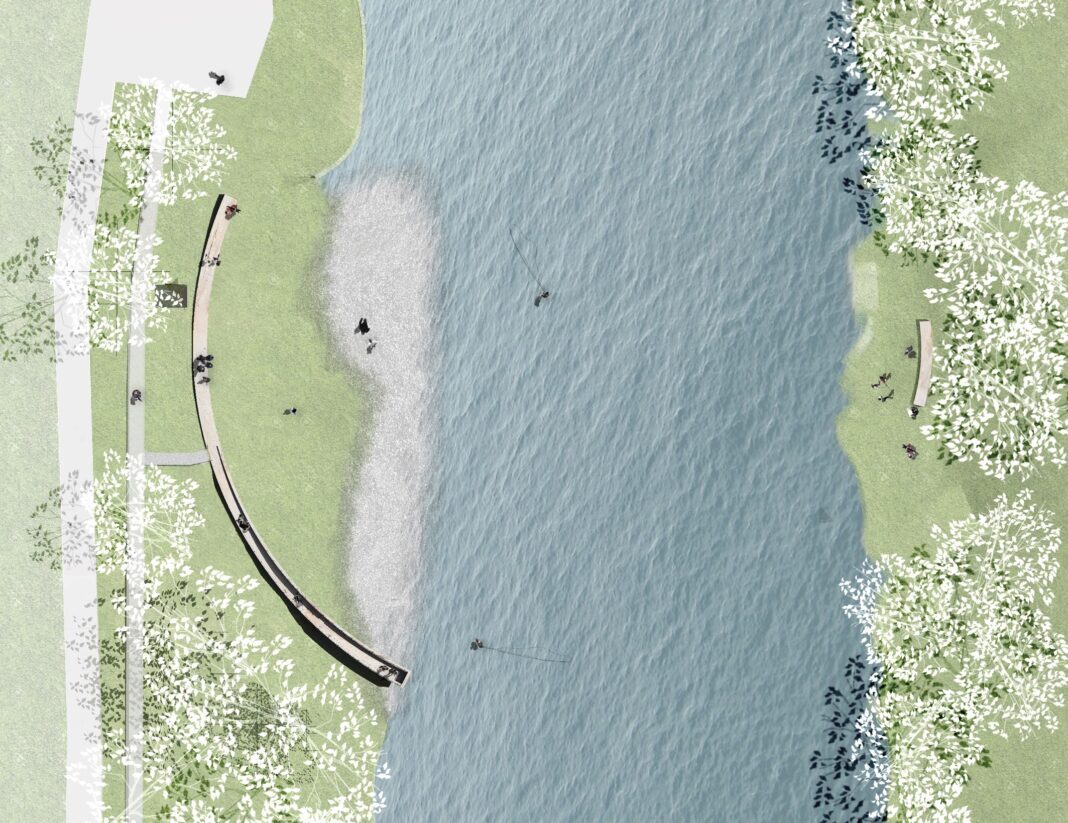 Tristan Surtees, of the artist team Sans façon and OSA who are behind the design of the project, said, "It's clear to us that the much-loved iconic River Ness is what should take centre stage. Our role as artists is to create a moment along the river to gather, to observe the historic, environmental and social qualities this fantastic asset holds for the city."
"Working closely with Beauly-based Simpsons construction throughout detail design has offered the project the craftsmanship and attention to detail in construction that a work of this kind deserves, matched with the locally quarried Clashach stone the My Ness Gathering Place will be an integrated new addition to the cityscape that feels of its place."