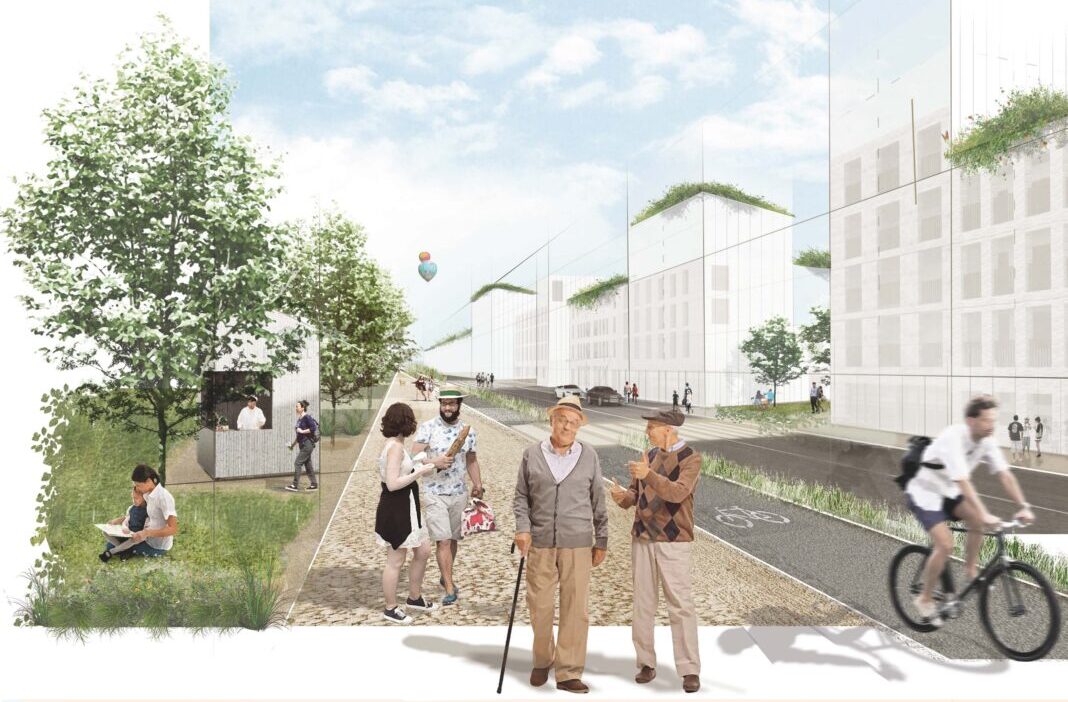 THE City of Edinburgh Council has confirmed that work is underway to design around 150 new affordable homes at the former Silverlea care home site in the north west of the capital.
The local authority said that newly appointed contractors Hart Builders could start work on the £18 million project as early as summer 2022.
The firm is working alongside designers Smith Scott Mullan; Will Rudd Davidson; Hulley and Kirkwood and Hardies to bring forward proposals for the site as part of the £1.3 billion Granton Waterfront regeneration project, in which Collective Architecture undertook the masterplan for.
The development will provide net zero carbon homes for social and mid-market rent as part of the council's 20,000 affordable homes target. The local authority said that residents will benefit from improved energy efficiency and savings on fuel bills – as well as access to high quality green space and links to the promenade and shoreline.
In addition to delivering the project, Hart Builders will also provide a range of community benefits for surrounding residents including apprenticeships, mentoring programmes and providing support to local organisations.
Councillor Kate Campbell , convener of housing, homelessness and fair work, said, "Granton is a site of national importance – recognised by the Scottish Government as strategically significant. To us it's an opportunity to provide a large number of the much-needed affordable homes, and to open up a beautiful part of our city's waterfront so that residents can live there, work there and enjoy it.
"The views are amazing, the history is rich – and it's our job to build homes and community spaces so that we protect and enhance that history and make it a fantastic place to live.
"I'm delighted that we have approved significant funding for Granton Station, one of the most important historical buildings, and that we now own, and are working to light up the gas holder. It's critical that new development grows up around these buildings respecting, and enhancing, the history of this important part of Edinburgh.
"We've also got plans for a coastal park linking Granton Harbour, Cramond and Lauriston Castle, which will be one of the largest coastal parks in Europe.
"Residents told us during consultation on the masterplan that they wanted to see things happening on the ground, not a document sitting on a shelf.
"Appointing a contractor for these 150 new homes at Silverlea demonstrates clearly that we're listening, and that we will get things moving so that our collective vision for this special part of our city can be realised."
Gill Henry, business development director for Hart Builders, commented, "We are absolutely delighted to have been selected to deliver the Silverlea project in partnership with The City of Edinburgh Council. This landmark development will not only deliver one of the first net zero carbon home initiatives to the capital, it also provides the opportunity to really focus on placemaking and designing homes for the future and will address many of the issues highlighted throughout the pandemic in terms of homeworking, home schooling and the importance of accessible green spaces.
"Importantly, we are looking forward to engaging with Craigroyston High School and Edinburgh College to encourage more young people into the construction industry and offer first-hand experience of a live project being constructed on their doorstep. We will also be offering training and employment opportunities for local SMEs; supported work placements and employment opportunities for members of the community and sponsorship for local organisations to ensure the community benefits as far as possible from this new development."